Komal Batool
| | |
| --- | --- |
| Title | Mrs |
| Name | Komal Batool |
| Job title | Information Security Expert |
| Organization | Shaheen Areo Traders Pakistan |
| Economy of residence | Pakistan |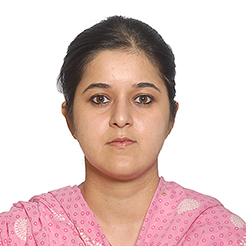 Biographical info
Education

MS in Information Security and Telecom Engineer. A/O levels from Cambridge University. CHFI and CSCU from ECCOUNCIL

Family

Married Tayyab Raza; no children.

Career

Taught for four years following college graduation at his university. Served as Reviewer for several international conferences. Currently I am working as IS expert.

Awards

Silver medal in Bachelors.

Publications

Several publications in ISI indexed journal and conference papers.

Member

Pakistan Engineering Council.

---

Nominated by

| | |
| --- | --- |
| Name | Komal Batool |
| Job title | Information Security Expert |
| Organization | Shaheen Aero Traders Pakistan |

Reason for nomination

I fully understand the requirements of this post and I would like to offer my services to undertake role in global policy development. I have teaching experience as well as industrial experience. I have spent continuous hours and days in lab for developing software, making successful policies and recommendations to higher authorities. I fully understand the needs of ICANN and would help the organization in developing procedures and best practices and policies for building up new RIPs.

My work experience, my research experience, my network and my knowledge have been expanding and I am an ambitious person, and I hope that would happen continuously.