Brajesh Jain
| | |
| --- | --- |
| Title | Mr |
| Name | Brajesh Jain |
| Job title | Advisor |
| Organization | Citycom Networks Pvt Ltd. |
| Economy of residence | India |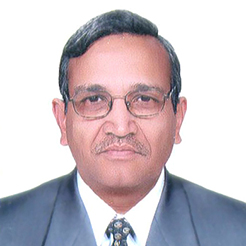 Biographical info
Brajesh Jain holds Bachelor of Technology (Electronics Engineering) degree from Indian Institute of Technology Banaras Hindu University. He is recipient of University gold medal.
Over the years, he worked at leading Indian companies. At the start of professional Career, he worked at leading Electronics Company Bharat Electronics Ltd for Radio/Microwave/Satellite networks for Defence and large networks for Oil and Police sector. This gave him good understanding in network planning, design, deployment and operations of integrated communication networks.
Later in mid eighties, he moved to a Computer Company CMC Ltd (now part of Tata Consultancy Services TCS). He got opportunity of working in the emerging field of networks, Integrated Data/Voice and Computer applications, network based on Dial up, Leased lines, X.25 and X.400 packet networks and Email, and TCP/IP.
In mid nineties, as telecom started getting liberalised in India, he worked on Business Development of basic telephony Services encompassing both wireline and wireless as precursor to Mobile Communications. This gave him exposure to work jointly with RPG, India & NTT Japan teams. Along with NTT experts, he got international exposure while visiting Tokyo, Philippines, Thailand and Hong Kong and gained valuable experience of work firsthand.
He got associated with Internet in 1999, right from day one, when, Government of India licensed private ISPs. Working in Estel Communications Pvt Ltd and later at Spectranet Ltd (now Citycom Networks), he faced the challenge of planning, procurement, creating technical expert teams, installation and operation of Internet Service nodes and Internet International Gateways.
In summary, he has 40 years experience in Telecom and Internet Industry with strong technical and commercial knowledge of handling new projects. In addition, he having worked closely with Department of Telecommunications, Telecom Regulatory Authority of India (TRAI), DeitY have gained the valuable experience of planning and strategizing at National level to create an enabling Telecommunication Environment for the public at large.
---
Nominated by
| | |
| --- | --- |
| Name | Pankaj Chaturvedi |
| Job title | Head - Operations (Enterrprise Business) |
| Organization | Aircel Limited |
Reason for nomination
I am nominating Mr Brajesh Jain for the role of NRO-NC. I believe he has the understanding of the expertise, background knowledge and skill required for functioning as an effective representative of the APNIC community. I feel he also possess the experience, maturity and knowledge to work towards building consensus within the community in APNIC and truthfully represent in ICANN as per the guidance of APNIC processes, guidelines and Community view.
Over the last two decades Brajesh Jain participated actively and contributed to many APNIC, ICANN, APRIGF, EuroIX meetings and Telecom and Internet Conferences across the globe. He was an active member of Organizing Committee at APNIC, New Delhi in 2006, ICANN Delhi in 2008 and was event chair of APRICOT 2012 at New Delhi. He was Chair, ISOC, Delhi chapter from 2008 to 2013. He is also member of organizing committee for SANOG meetings over the years including the one held in August 2016 at Mumbai.
Early in 2005, he worked as member of Department of Electronics and Information Technology (DeitY) monitoring Committee for IPv6 implementation project undertaken by DeitY/ Indian Institute of Technology (IIT) Kanpur/Education Research Network (ERNET). He worked actively as part of India team with APNIC to setup NIR in India. He contributed as active member of NIR setting up and continuing as member NIR Committee overseeing operations, policy of NIR and interacting with Companies taking Number resources from NIR, India. He is Vice President of Internet Service Providers Association of India (ISPAI) and a Director on Board of National Internet Exchange of India (NIXI).