Program
Program -
17 Sep 2014
| Time (UTC+10) | Name | Type | Location |
| --- | --- | --- | --- |
| 09:00 - 10:30 | APOPS 3 | Session | Roosevelt & Kennedy Room |
| 09:00 - 17:30 | Network Security Workshop | Workshop | Saxons Training Facilities (Room 11.3, Level 11, 300 Adelaide Street, Brisbane City) |
| 09:00 - 17:30 | Advanced MPLS Workshop | Workshop | Saxons Training Facilities (Room 11.1, Level 11, 300 Adelaide Street, Brisbane City) |
| 09:00 - 17:30 | Network Security Workshop | Workshop | Saxons Training Facilities (Room 11.3, Level 11, 300 Adelaide Street, Brisbane City) |
| 09:00 - 17:30 | Network Security Workshop | Workshop | Saxons Training Facilities (Room 11.3, Level 11, 300 Adelaide Street, Brisbane City) |
| 09:00 - 17:30 | Advanced BGP, IPv4 and IPv6 Workshop | Workshop | Saxons Training Facilities (Room 11.5 & 11.6, Level 11, 300 Adelaide Street, Brisbane City) |
| 09:00 - 10:30 | AMM 1 | Session | Roosevelt & Kennedy Room |
| 09:00 - 17:30 | Advanced BGP, IPv4 and IPv6 Workshop | Workshop | Saxons Training Facilities (Room 11.5 & 11.6, Level 11, 300 Adelaide Street, Brisbane City) |
| 09:00 - 17:30 | Network Security Workshop | Workshop | Saxons Training Facilities (Room 11.3, Level 11, 300 Adelaide Street, Brisbane City) |
| 09:00 - 17:30 | Advanced BGP, IPv4 and IPv6 Workshop | Workshop | Saxons Training Facilities (Room 11.5 & 11.6, Level 11, 300 Adelaide Street, Brisbane City) |
| 09:00 - 10:30 | APNIC Services | Session | Roosevelt & Kennedy Room |
| 09:00 - 10:30 | APTLD Meeting | Partner meeting | Connaught Room |
| 09:00 - 17:30 | Network Security Workshop | Workshop | Saxons Training Facilities (Room 11.3, Level 11, 300 Adelaide Street, Brisbane City) |
| 09:00 - 17:30 | Advanced BGP, IPv4 and IPv6 Workshop | Workshop | Saxons Training Facilities (Room 11.5 & 11.6, Level 11, 300 Adelaide Street, Brisbane City) |
| 09:00 - 17:30 | Advanced BGP, IPv4 and IPv6 Workshop | Workshop | Saxons Training Facilities (Room 11.5 & 11.6, Level 11, 300 Adelaide Street, Brisbane City) |
| 09:00 - 17:30 | Advanced MPLS Workshop | Workshop | Saxons Training Facilities (Room 11.1, Level 11, 300 Adelaide Street, Brisbane City) |
| 09:00 - 17:30 | Advanced MPLS Workshop | Workshop | Saxons Training Facilities (Room 11.1, Level 11, 300 Adelaide Street, Brisbane City) |
| 09:00 - 10:30 | APOPS 1 | Session | Roosevelt & Kennedy Room |
| 09:00 - 10:30 | Internet Routing Registry and RPKI Tutorial | Tutorial | Lincoln Room |
| 09:00 - 10:30 | IPv6 Transition Strategies | Tutorial | Lincoln Room |
| 09:00 - 17:30 | Advanced MPLS Workshop | Workshop | Saxons Training Facilities (Room 11.1, Level 11, 300 Adelaide Street, Brisbane City) |
| 09:00 - 10:30 | Pacific Industry Workshop | Partner meeting | Norfolk Room |
| 09:00 - 17:30 | Advanced MPLS Workshop | Workshop | Saxons Training Facilities (Room 11.1, Level 11, 300 Adelaide Street, Brisbane City) |
| 09:00 - 10:30 | APIX | Invitation only | Lincoln Room |
| 09:00 - 10:30 | APTLD Meeting | Partner meeting | Connaught Room |
| 09:00 - 10:30 | NIR SIG | Session | Lincoln Room |
| 09:00 - 15:30 | AP* Meeting | Invitation only | Olivers Room |
| 10:30 - 11:00 | Morning Tea | Break | |
| 10:30 - 11:00 | Morning Tea | Break | |
| 10:30 - 11:00 | Morning Tea | Break | |
| 10:30 - 11:00 | Morning Tea | Break | |
| 10:30 - 11:00 | Morning Tea | Break | |
| 10:30 - 11:00 | Morning Tea | Break | |
| 10:30 - 11:00 | Morning Tea | Break | |
| 10:30 - 11:00 | Morning Tea | Break | |
| 10:30 - 11:00 | Morning Tea | Break | |
| 10:30 - 11:00 | Morning Tea | Break | |
| 10:30 - 11:00 | Morning Tea | Break | |
| 11:00 - 12:30 | BoF: Cooperation SIG (PPAC) | Session | Lincoln Room |
| 11:00 - 12:30 | APTLD Meeting | Partner meeting | Connaught Room |
| 11:00 - 12:30 | IPv6 Plenary | Session | Roosevelt & Kennedy Room |
| 11:00 - 12:30 | AMM 2 | Session | Roosevelt & Kennedy Room |
| 11:00 - 12:30 | AP* Meeting | Invitation only | Olivers Room |
| 11:00 - 12:30 | APTLD Meeting | Partner meeting | Connaught Room |
| 11:00 - 12:30 | Pacific Industry Workshop | Partner meeting | Norfolk Room |
| 11:00 - 12:30 | Internet Routing Registry and RPKI Tutorial | Tutorial | Lincoln Room |
| 11:00 - 12:30 | Consultation Session: IANA Stewardship Transition | Session | Roosevelt & Kennedy |
| 11:00 - 12:30 | APIX | Invitation only | Lincoln Room |
| 11:00 - 12:30 | IPv6 Deployment Planning | Tutorial | Lincoln Room |
| 11:00 - 12:30 | Policy SIG 1 | Session | Roosevelt & Kennedy Room |
| 12:30 - 14:00 | Lunch | Break | |
| 12:30 - 14:00 | Lunch | Break | |
| 12:30 - 14:00 | Women in ICT luncheon | Session | KG Bar, Ground Floor |
| 12:30 - 14:00 | Lunch | Break | |
| 12:30 - 14:00 | Lunch | Break | |
| 12:30 - 14:00 | Lunch | Break | |
| 12:30 - 14:00 | Lunch | Break | |
| 12:30 - 14:00 | Lunch | Break | |
| 12:30 - 14:00 | Lunch | Break | |
| 12:30 - 14:00 | Lunch | Break | |
| 12:30 - 14:00 | Lunch | Break | |
| 12:30 - 14:00 | Lunch | Break | |
| 14:00 - 15:30 | APIX | Invitation only | Lincoln Room |
| 14:00 - 15:30 | IPv6 Single Stack Now or Later? The ultimate carrier conundrum | Tutorial | Lincoln Room |
| 14:00 - 15:30 | Opening Ceremony and Keynotes | Session | Roosevelt & Kennedy Room |
| 14:00 - 15:30 | AP* Meeting | Invitation only | Olivers Room |
| 14:00 - 15:30 | Policy SIG 2 | Session | Roosevelt & Kennedy Room |
| 14:00 - 15:30 | AMM 3 | Session | Roosevelt & Kennedy Room |
| 14:00 - 15:30 | MPLS L3 VPN Service | Tutorial | Lincoln Room |
| 14:00 - 15:30 | Security Track 1 | Collaborative track | Roosevelt & Kennedy Room |
| 14:00 - 15:30 | Global Reports | Session | Roosevelt & Kennedy Room |
| 14:00 - 15:30 | APTLD Meeting | Partner meeting | Connaught Room |
| 15:30 - 16:00 | Afternoon Tea | Break | |
| 15:30 - 16:00 | Afternoon Tea | Break | |
| 15:30 - 16:00 | Afternoon Tea | Break | |
| 15:30 - 16:00 | Afternoon Tea | Break | |
| 15:30 - 16:00 | Afternoon Tea | Break | |
| 15:30 - 16:00 | Afternoon Tea | Break | |
| 15:30 - 16:00 | Afternoon Tea | Break | |
| 15:30 - 16:00 | Afternoon Tea | Break | |
| 15:30 - 16:00 | Afternoon Tea | Break | |
| 15:30 - 16:00 | Afternoon Tea | Break | |
| 15:30 - 16:00 | Afternoon Tea | Break | |
| 16:00 - 17:30 | Lightning Talks | Session | Roosevelt & Kennedy Room |
| 16:00 - 17:30 | Technical Keynotes | Session | Roosevelt & Kennedy Room |
| 16:00 - 17:30 | APOPS 2 | Session | Roosevelt & Kennedy Room |
| 16:00 - 17:30 | APIX | Invitation only | Lincoln Room |
| 16:00 - 17:30 | Pacific Industry Workshop | Partner meeting | Norfolk Room |
| 16:00 - 17:30 | APTLD Meeting | Partner meeting | Connaught Room |
| 16:00 - 17:30 | APTLD Meeting | Partner meeting | Connaught Room |
| 16:00 - 16:45 | Security Track 2 | Collaborative track | Roosevelt & Kennedy Room |
| 16:00 - 17:30 | DNSSEC | Tutorial | Lincoln Room |
| 16:00 - 16:45 | SDN/Openflow Installation | Tutorial | Lincoln Room |
| 16:45 - 17:00 | Short Break | Break | |
| 17:00 - 17:30 | APNIC Survey result | Session | Roosevelt & Kennedy Room |
| 17:30 - 19:00 | Newcomers Session | Invitation only | Connaught Room |
| 17:30 - 18:30 | Meet the EC Cocktail | Social | Pullman Hotel Foyer, Level 2 |
| 17:30 - 19:00 | Network Abuse BoF | Session | Lincoln Room |
| 17:30 - 21:00 | Workshop Closing Dinner | Social | Chilli & Spice restaurant |
| 17:40 - 19:40 | APIPv6TF and IPv6 Readiness Measurement BoF | Collaborative track | Roosevelt & Kennedy Room |
| 18:00 - 19:30 | ISOC AU Meeting | Partner meeting | Norfolk Room |
| 18:00 - 19:30 | Youth Program BoF | Session | Connaught Room |
| 18:30 - 21:00 | Closing Dinner | Social | Victoria Park Golf Complex |
| 19:00 - 21:00 | Networking Event | Social | Watermall, Queensland Art Gallery |
| 19:00 - 21:00 | Opening Reception | Social | Brisbane City Hall |
Keynote Speakers
The Hon. Malcolm Turnbull MP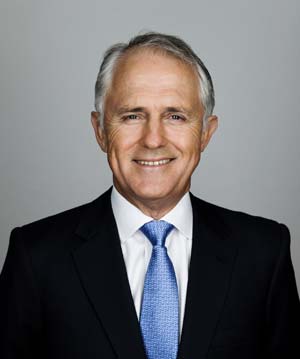 Malcolm Turnbull is Australia's current Minister for Communications and a Liberal member of the House of Representatives. He was Leader of the Opposition from September 2008 to December 2009 and prior to that was Shadow Treasurer.
Elected to Federal Parliament as the Member for Wentworth in 2004, Malcolm was appointed Parliamentary Secretary to the Prime Minister with responsibility for national water policy and in 2007 was appointed to Cabinet as the Minister for Environment and Water Resources.
Malcolm graduated from Sydney University with degrees in Arts and law. He was a Rhodes Scholar and completed a further law degree at Oxford.
Malcolm worked as a journalist both in Australia and the United Kingdom before he began legal practice in 1980. He successfully defended the former MI5 agent Peter Wright in his efforts to publish his memoirs, Spycatcher.
In 1987 Malcolm established his own investment banking firm and during that time co-founded a number of Australia companies including OzEmail Ltd – Australia's first large internet service provider.
He joined Goldman Sachs & Co in 1997 as Chairman of its Australian business, becoming a partner of the global firm in 1998.
Malcolm is married to Lucy and they have two adult children and one grandchild.
Houlin Zhao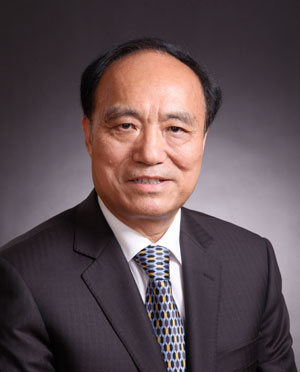 Houlin Zhao was elected ITU Deputy Secretary-General at the Plenipotentiary Conference in Antalya, Turkey, in November 2006. He was re-elected for a second four-year term in Guadalajara, Mexico, in October 2010.
Born in 1950 in Jiangsu, China, Mr Zhao graduated from Nanjing University of Posts and Telecommunications, and holds an MSc in Telematics from the University of Essex in the UK.
From 1999 to 2006, he served as Director of ITU's Telecommunication Standardization Bureau (TSB). During his term of office he spearheaded the introduction of new efficiency measures to improve ITU's standards-making environment and strengthen its promotion. He also enhanced the strategic partnership between Member States and Sector Members, while initiating and maintaining good relationships with industry members. Under his leadership, ITU enhanced its level of international cooperation with other standards development organizations, and was instrumental in helping bridge the standardization gap between developing and developed countries.
From 1986 to 1992, Mr Zhao was a senior staff member in the then CCITT, and from 1993-1998 in TSB. Among his responsibilities as Counsellor for ITU-T Study Groups, he was Coordinator for cooperation with other international technical bodies, including ISO and IEC.
Prior to joining ITU, Mr Zhao served as an engineer in the Designing Institute of the Ministry of Posts and Telecommunications of China, taking an active role in his country's expert meetings on telecommunication standards and national plans, as well as participating in ITU's technical Study Group meetings as a Chinese delegate. He contributed important articles to a number of prestigious Chinese technical publications, and in 1985 was awarded a prize for his achievements in science and technology within the Ministry of Posts and Telecommunications.
Mr Zhao is married with one son and two grandchildren, and is fluent in three languages: English, French and Chinese.
Eric Vyncke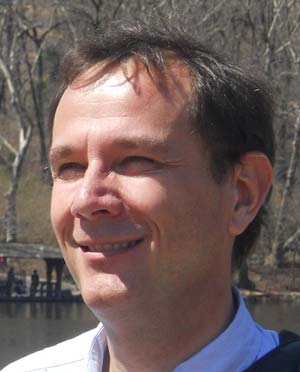 Eric Vyncke is a Distinguished Engineer based in the Brussels office of Cisco Systems. His main current technical focus is about security and IPv6 and of course IoT security.
In his work for the IETF, he co-authored RFC 3585 and 5514 and is active in V6OPS, 6MAN, OPSEC and SPRING working groups. His recent works are related to IPv6 including co-authoring a book on IPv6 Security; he also authored a book on layer-2 security.
Eric is the current co-chair of the Belgian IPv6 Council. www.vyncke.org/ipv6status is well-known for several years to collect statistics about IPv6 deployment. He is also a visiting professor for security topics at the University of Mons. He is an adjunct professor at HEC, the business school of University of Liège, Belgium. He holds a CISSP certification, member of ISSA and speaks frequently at international conferences.
Geoff Huston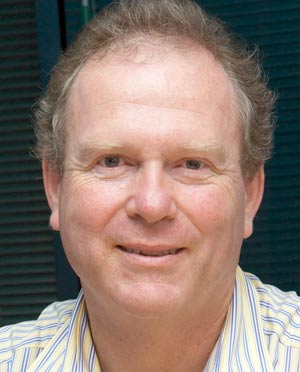 Geoff Huston is the Chief Scientist at APNIC, where he undertakes research on topics associated with Internet infrastructure, IP technologies and address distribution policies. From 1995 to 2005 Geoff was the Chief Internet Scientist at Telstra, where he provided a leading role in the construction and further development of Telstra's Internet service offerings, both in Australia and as part of Telstra's global operations. Prior to Telstra, Mr Huston worked for the Australian National University, where he lead the initial construction of the Internet in Australia in the late 1980's as the Technical Manager of the Australian Academic and Research Network.
He is the author of a number of books on IP technology and has authored numerous papers and columns. He was a member of the Internet Architecture Board from 1999 until 2005 and served as its Executive Director from 2001 to 2005. He is an active member of the Internet Engineering Task Force, where he currently chairs two Working Groups. He served on the Board of Trustees of the Internet Society from 1992 until 2001, and served a term as Chair of the Board in 1999. He has served on the Board of the Public Internet Registry and also on the Executive Council of APNIC. He chaired the Internet Engineering and Planning Group from 1992 until 2005.
Paul Vixie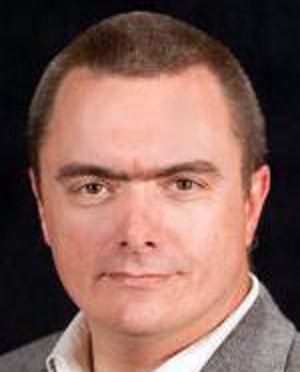 Dr. Paul Vixie is the CEO of Farsight Security. He previously served as President, Chairman and Founder of Internet Systems Consortium (ISC), as President of MAPS, PAIX and MIBH, as CTO of Abovenet/MFN, and on the boards of several for-profit and non-profit companies. He has served on the ARIN Board of Trustees since 2005, where he served as Chairman in 2008 and 2009, and is a founding member of ICANN Root Server System Advisory Committee (RSSAC) and ICANN Security and Stability Advisory Committee (SSAC). He operated the ISC's F-Root name server for many years, and is a member of Cogent's C-Root team. He is a sysadmin for Op Sec Trust.
Vixie has been contributing to Internet protocols and UNIX systems as a protocol designer and software architect since 1980. He wrote Cron (for BSD and Linux), and is considered the primary author and technical architect of BIND 4.9 and BIND 8, and he hired many of the people who wrote BIND 9. He has authored or co-authored a dozen or so RFCs, mostly on DNS and related topics, and of Sendmail: Theory and Practice (Digital Press, 1994). His technical contributions include DNS Response Rate Limiting (RRL), DNS Response Policy Zones (RPZ), and Network Telemetry Capture (NCAP). He earned his Ph.D. from Keio University for work related to DNS and DNSSEC, and was named to the Internet Hall of Fame in 2014.
APNIC 38 Workshops
APNIC 38 delegates have the option to participate in one of the following hands-on workshops from 9 - 13 September at Saxons Training Facilities. All workshops can accommodate up to 28 participants.
---
Advanced MPLS Workshop
Instructors: Nurul Islam (APNIC) and Ram Krishna (APNIC)
Target Audience
This course is designed for network engineers in service providers or enterprises involved in the deployment of MPLS based services.
Summary
Traditional IP packet forwarding analyzes the destination IP address contained in the network layer header of each packet as the packet travels from its source to its final destination. A router analyzes the destination IP address independently at each hop in the network. Dynamic routing protocols or static configuration builds the database needed to analyze the destination IP address (the routing table). The process of implementing traditional IP routing also is called hop-by-hop destination-based unicast routing.
MPLS has evolved to address some of the concerns of the limitations of traditional IP routing and also address some of the key requirements from a services perspective. Previously Frame Relay and ATM based services were a choice for VPN services. However Frame Relay and ATM services were not able to offer differentiated services based on applications such as voice over IP, IP based Video Conferencing and other emerging applications. MPLS addresses some of these concerns. MPLS provides a number of services such as IPv4/IPv6 based L3 MPLS VPNs, L2 MPLS VPNs and Traffic Engineering. MPLS has provided some excellent solutions for Layer 3 and Layer 2 VPNs, which are widely used in today's Service Provider networks.
Prerequisites
It is assumed that participants have a good understanding of networking fundamentals with good knowledge of IP Routing Protocols such as RIPv2, OSPF, ISIS and Multi-Protocol BGP. Those who have attended previous IPv4, IPv6 Routing Workshops of APNIC with find this very suitable understanding MPLS in detail.
Topics
History of IP Routing and MPLS Evolution
MPLS Basic concepts and standards
MPLS Label Distribution Protocol
IPv4 Layer 3 MPLS VPNs
Layer 2 MPLS VPNs
MPLS Traffic Engineering
Other requirements
It is highly recommended that participants bring their own laptop computers (At least Pentium 4, 1gb Ram, DVD drive, with administrative access to system) to practice the lessons learned during the workshops. It is recommended that the participants have putty or Secure CRT or any good terminal application for the lab.
---
Network Security Workshop
Instructors: Sheryl Hermoso (APNIC), Adli Wahid (APNIC), Champika Wijayatunga (ICANN)
Target audience: Engineers, Network Managers and Operators, Security policy makers who are interested in network security and gaining an understanding of the threats they face and how to mitigate such threats.
Summary
The objective of this workshop is to examine the elements involved in establishing and maintaining security for a network, and building an understanding and familiarity with their operation.
Device and network infrastructure security is examined with a focus on establishing a robust, stable, and secure network while protecting the data and processes that occur in the network.
The workshop also looks at the nature and structure of network attacks and the motivation that drives such online malicious activity. The types of tools that are used in modern attacks, who is behind them, and the impact they have are also discussed. The course further examines the actions and processes that can be used to identify, mitigate, and respond to such attacks. The role and impact of botnets will also be discussed in detail covering botnet operation, functionality, and control.
Prerequisites
It is assumed that participants have a basic understanding of network operations and Internet technologies.
Participants are required to bring laptops.
Topics
Network Security Fundamentals

Cryptography
Infrastructure security
Monitoring and managing access
Point protection
ACLs
Edge protection

Network Analysis and Forensics

Understanding TCP/IP
Forensics fundamentals

Anatomy of a network attack

Miscreants, motivations and misconceptions
Modern attacks
Botnets
DDoS & botnet financials
Trends

DNS Security

DNS vulnerabilities
DNS security mechanisms (TSIG, DNSSEC)
---
Advanced BGP Workshop
Instructors: Philip Smith (APNIC), Amante Alvaran (Riverbed)
Target audience: Technical staff who are now building or operating a wide area service provider network with international and/or multi-provider connectivity,or considering participation at an Internet Exchange point, or considering deploying IPv6 across their infrastructure and to their end users.
Summary
This is a technical workshop, made up of lecture and hands-on lab work to teach the ISIS and BGP skills required for the configuration and operation of large scale networks that make up the Internet.
Prerequisites
It is assumed that the workshop participants are proficient with a router command line interface, have a good understanding of OSPF or ISIS, as well as experience with using BGP in an operational network.
This workshop is not an introduction. Participants are expected to have already successfully completed the IPv4/IPv6 Routing Workshop or have demonstrable equivalent experience.
The lab exercises use Cisco IOS configuration syntax.
Participants are required to bring laptops.
Topics
ISIS design and best practices for Service Provider networks
BGP attributes and policy
BGP scalability (including Route Reflectors and Communities)
Aggregation BGP multihoming techniques (redundancy and load balancing)
ISP best practices
Peering best practices
IXP design and best practices
IPv6 Protocol and Standards
IPv6 extensions for routing protocols
IPv6 addressing and address planning
IPv6 transition techniques
IPv6 deployment case study
Schedule
Learn more about webcasts including how to participate remotely.
About webcasts
APNIC and APRICOT provide cost effective remote participation tools to enable wider participation from communities across Asia Pacific and beyond. We provide live webcast to maximize your access to the Conference.
You require: Internet connection with minimum 512 kb/sec bandwidth, Internet browser with JavaScript enabled and Flash Player installed.
We provide: Adobe Connect virtual conference room with all-in-one live video, audio, transcript, chat and real-time slides.
You can access the virtual conference room directly from the program or home page by clicking on the Watch Now button during the Conference.
Test Your Computer to check if you can access Adobe Connect virtual conference room.
How to join Adobe Connect virtual conference room
To join Adobe Connect virtual conference room, select "Enter as a Guest" and input your "Name", then hit "Enter Room".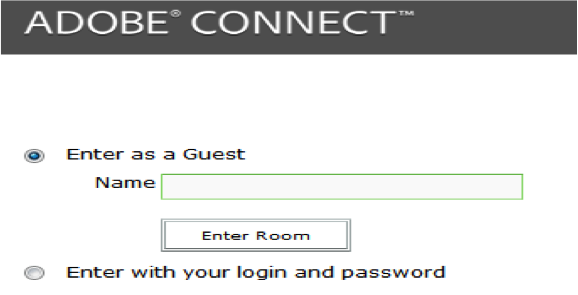 Publishing Video/Audio/Transcripts
After a broadcast, we try to publish the video and transcript files to the Conference website. Once published, files should be available from the program and the individual session pages.