Member Services Lounge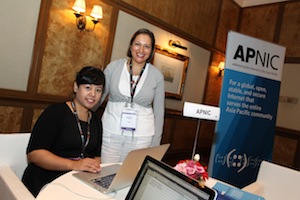 Visit the Member Services Lounge to speak one-on-one with us for all your queries on APNIC services. You can also take part in short tutorial sessions on various topics such as IPv4 transfer, RPKI, Whois geolocation, training and Engineering assistance. Please refer to the schedule below.
We look forward to seeing you there!
Demo schedule
Monday 15 September:
10:30am
How to submit a referral application for your customer in MyAPNIC
3:30pm
How to submit resource request
Tuesday 16 September:
10:30am
IPv4 and ASN transfers in MyAPNIC
3:30pm
How to submit IPv4 transfer pre-approval request in MyAPNIC
Wednesday 17 September:
10:30am
Maintainer object management in MyAPNIC
3:30pm
How to update APNIC Whois Database records in MyAPNIC
Thursday 18 September:
10:30am
Using RPKI in MyAPNIC
3:30pm
How to submit IPv4 transfer requests (Inter-RIR / NIR)
Hostmaster Consultation
Register your Hostmaster Consultation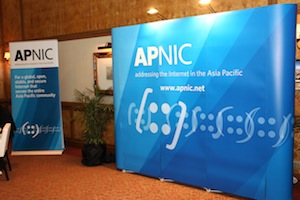 Speak to APNIC Hostmasters directly about your resource request issues and concerns, such as:
How to request IPv4, IPv6, and AS numbers from APNIC
How APNIC Hostmasters will evaluate your resource request
Current policies for IP and AS number management in the APNIC region
How to maintain and update your resource registration record in the APNIC Whois Database
Hostmaster Consultation sessions are face-to-face and held in a closed room to maintain privacy and confidentiality.