The APNIC 35 Conference will be held as part of APRICOT 2013 at the Shangri-La Hotel, Singapore from 25 February - 1 March 2013. The APNIC Conference brings together Internet and networking experts from around the Asia Pacific region to network with colleagues, attend plenaries and tutorials, and discuss policies. More...
Our Sponsors
Sponsorship revenue reduces participation costs, which can be important for those from developing economies.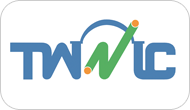 Align your brand with the APNIC Conference!