Taking the APNIC Conference to the community
We are broadcasting a day of APNIC 34 Policy SIG as a live and interactive session. Consequently, participants in at these remote hubs can view the proceedings and comment and/or ask questions.
APNIC staff will be on site at these hubs to facilitate the remote session.
Nepal
Indonesia
If you are interested to host/sponsor future remote hubs, please email conference@apnic.net
APNIC provides cost effective remote participation tools to enable wider participation from communities across Asia Pacific and behind. We provide both low and high bandwidth tools to maximize your access to the conference.
Joining us online? We appreciate your feedback on our remote participation options.
Low Bandwidth
You require: Internet connection with minimum 128kb/sec bandwidth. Internet browser with JavaScript enabled.
We provide: Live Audio Stream, Live Chat, Live Transcript, and Presentations for download.

You can access these tools directly from the program or home page by clicking on Watch Now button.
Chat Setup
If you choose to access low bandwidth tools and would like to use a stand-alone jabber client to access one of our public group chat rooms, follow the instructions on how to set up a stand-alone chat client.
High Bandwidth
You require: Internet connection with minimum 512 kb/sec bandwidth. Internet browser with JavaScript enabled and Flash Player installed.
We provide: Adobe Connect virtual conference room with all in one live video, audio, transcript, chat and real-time slides.
You can access the virtual conference room directly from the program or home page by clicking on Watch Now button.
Test Your Computer to check if you can access Adobe Connect virtual conference room.
How to join Adobe Connect virtual conference room
To join Adobe Connect virtual conference room, select "Enter as a Guest" and input your "Name", then hit "Enter Room".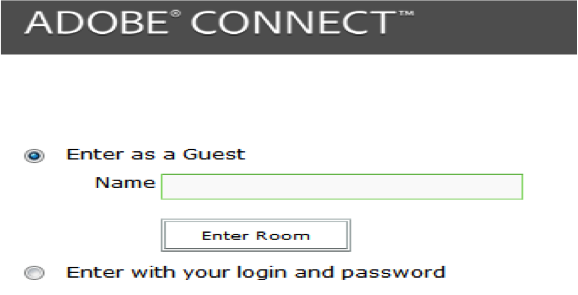 Publishing Video/Audio/Transcripts
After a broadcast, we try to publish the video, audio, and transcript files to the Conference website ASAP. Once published, files should be available from the program page and the individual session pages.
Social media


Join the conversation at APNIC 34, from Phnom Penh and remotely, by following us on Facebook and using #APNIC34 in your Twitter feed.
Check out our YouTube channel!
If you would like to receive information on upcoming conferences, email: conference@apnic.net
Broadcast schedule
Date
Time
(UTC+7)
Session
Video
Audio
Transcript
Chat
Monday, 27 August
09:00 - 10:30
Internet Routing Registry Tutorial
Yes
Yes
Yes
Yes
Monday, 27 August
11:00 - 12:30
Securing Inter-Domain Routing Tutorial
Yes
Yes
Yes
Yes
Monday, 27 August
14:00 - 15:30
Opening Ceremony and Keynote Speeches
Yes
Yes
Yes
Yes
Monday, 27 August
16:00 - 17:30
APOPS (1)
Yes
Yes
Yes
Yes
Tuesday, 28 August
09:00 - 10:30
IPv6 Technical Track
Yes
Yes
Yes
Yes
Tuesday, 28 August
09:00 - 10:30
NIR SIG
Yes
Yes
No
Yes
Tuesday, 28 August
11:00 - 12:30
Internet Governance Plenary
Yes
Yes
Yes
Yes
Tuesday, 28 August
14:00 - 15:30
APOPS (2)
Yes
Yes
Yes
Yes
Tuesday, 28 August
16:00 - 17:30
Policy SIG (1)
Yes
Yes
Yes
Yes
Wednesday, 29 August
09:00 - 10:30
Global Reports
Yes
Yes
Yes
Yes
Wednesday, 29 August
11:00 - 12:30
APNIC Services
Yes
Yes
Yes
Yes
Wednesday, 29 August
14:00 - 15:30
IPv6 Plenary (1)
Yes
Yes
Yes
Yes
Wednesday, 29 August
16:00 - 17:30
IPv6 Plenary (2)
Yes
Yes
Yes
Yes
Wednesday, 29 August
18:00 - 19:30
APIPv6TF
Yes
Yes
No
Yes
Thursday, 30 August
09:00 - 10:30
APOPS (3)
Yes
Yes
Yes
Yes
Thursday, 30 August
14:00 - 15:30
Policy SIG (3)
Yes
Yes
Yes
Yes
Thursday, 30 August
16:00 - 17:30
Lightning Talks
Yes
Yes
Yes
Yes
Friday, 31 August
09:00 - 10:30
AMM (1)
Yes
Yes
Yes
Yes
Friday, 31 August
11:00 - 12:30
AMM (2)
Yes
Yes
Yes
Yes