Travel
APNIC 40 Workshop Venue
The APNIC 40 workshop week will be held from Thursday, 3 to Monday, 7 September 2015 at:
Puri Denpasar Hotel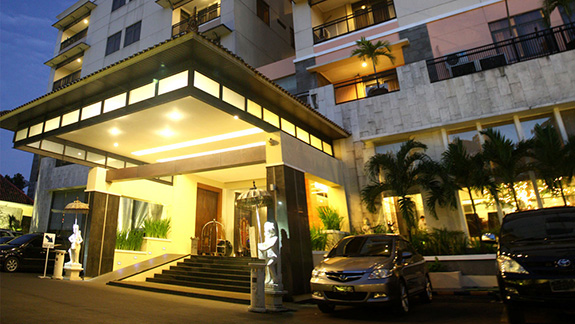 Jl. Denpasar Selatan No.1
Kuningan
Jakarta 12950
Indonesia
P: +62 21 527 5542
W: Puri Denpasar Hotel website
---
APNIC 40 Conference Venue
The APNIC 40 conference week will be held from Tuesday, 8 September to Thursday, 10 September 2015 at:
Ritz Carlton Mega Kuningan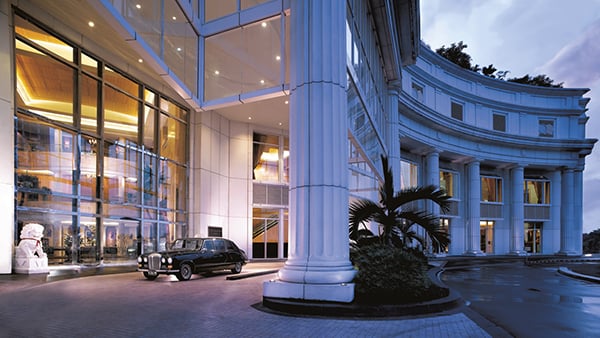 JL Dr. Ide Anak Agung GDE AGUNG KAV E1.1 NO. 1
Kawasan Mega Kuningan
Jakarta 12950
Indonesia
P: +62 21 2551 8888
W: Ritz Carlton Mega Kuningan Website
---
Accommodation
Hotels in Jakarta
We have negotiated reduced conference accommodation rates at the following hotels within the Golden Business Triangle of Mega Kuningan. Please note that accommodation taxes are 21%.
---
Ritz Carlton Mega Kuningan
(Conference Location)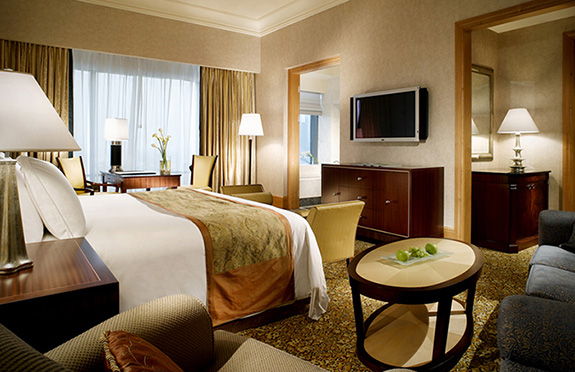 JL Dr. Ide Anak Agung GDE AGUNG KAV E1.1 NO. 1
Kawasan Mega Kuningan
Jakarta 12950
Indonesia
P: +62 21 2551 8888
Please send your booking form to Michael Harahap
E: Michael.Harahap@ritzcarlton.com
Grand Room USD 185.00++ per room per night
Grand Business Room USD 215.00++ per room per night *includes 3pcs laundry/day
Grand Club Room includes Club Benefit
The offered rate is subject to 21% government tax and service charge. The rates include buffet breakfast at the Asia Restaurant for one person. High-speed internet access is available in the room.
Book now at the Ritz Carlton Mega Kuningan
---
Puri Denpasar Hotel
(Workshop Location / 3 Star Hotel)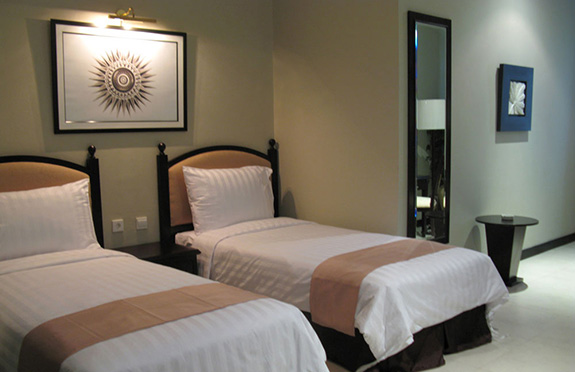 Jl. Denpasar Selatan No.1
Kuningan, Kota Jakarta Selatan
Daerah Khusus Ibukota
Jakarta 12950
Indonesia
P: +62 21 527 5542
Superior room including breakfast and Wifi 670,000 IDR nett / night (approx. USD 52) including breakfast and Wifi
Book now at the Puri Denpasar Hotel
---
Oakwood Premier Cozmo Jakarta
(5 mins from the Ritz Carlton Mega Kuningan)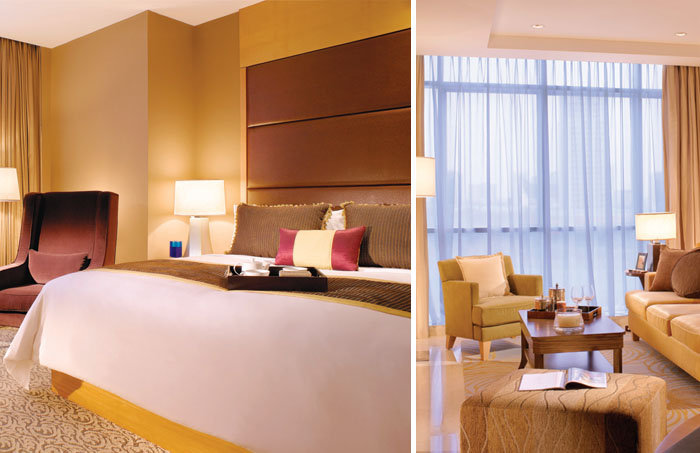 Oakwood Premier Cozmo Jakarta
JL. Dr. Ide Anak Agung Gde Agung, Blok E4.2 No 1
Mega Kuningan
Jakarta 12950
Indonesia
P: +62 21 2554 2300
One Bedroom Deluxe (USD 161.46 Nett/ Night). Inclusive Daily Breakfast for 2 Person and Internet Connection
One Bedroom Executive (USD 178.48 Nett/Night). Inclusive Daily Breakfast for 2 Person and Internet Connection
Book now at the Oakwood Premier Cozmo Jakarta
---
Manhattan Hotel
(4 Star Hotel / Located in Kuningan area, 5 mins from Ritz Carlton Mega Kuningan)
Jl. Prof. Dr. Satrio, Casablanca
Kuningan
Jakarta Selatan
Jakarta 12950
Indonesia
P: +62 21 3004 0888
Executive King Room including breakfast for 1 pax – Rp. 1.118.000 nett/ night (approx. USD 86)
Mars and Venus Suite including breakfast for 2 pax – Rp. 1.248.000 nett/ night (approx. USD 96)
Manhattan Suite including breakfast for 2 pax – Rp. 1.368.000 nett/ night (approx. USD 105)
Above rates include:
21% tax and service charges
Breakfast at Central Park restaurant
Free Internet access
Free access to swimming pool and gymnasium
Payment by Visa and American Express are accepted
Book now at the Manhattan Hotel
Complete the credit card authorisation form
Both forms must be completed and sent to Manhattan Hotel (see booking form for more information).
Visa
Passport and Visas
Upon arrival at the airport in Jakarta, if you are travelling with a foreign passport, please make sure you go to the counters located straight after the entry doors on your left that say: 'visa on arrival and foreign passports'.
All travellers to Indonesia must have passports with at least 6 (six) months of validity remaining from their date of arrival in the country. Travellers are also required to have proof of onward passage out of the country.
Short stay visa for Indonesia
A Visitor's Visa is granted to a foreign citizen who intends to visit or travel in the territory of Indonesia for the purpose of speaking or attending a conference.
The visa application can be lodged prior to travelling, please consult your local consulate for more information.
Should you require an invitation letter from the Indonesian local host APJII, please email your request to Yakut Dekritasari. You will need to submit:
A copy of your passport
A copy of your itinerary
Your conference registration confirmation
Your conference invitation letter
Visa on Arrival
Visa on Arrival is available at the airport. Upon arrival you will find the "Visa on Arrival Counter" before the immigration line. Before you leave home, make sure you do not not require visa processing in your home economy.
The official entry requirements for the issuance of a 30 or 7 days day visa-on arrival:
Passport must be from one of the countries listed above.
Passport must be valid for a minimum of 6 (six) months from the date of entry into Indonesia.
Payment of US$10 or US$25 must be paid at the gateway, depending on the length of visa required.
Onward or return tickets are compulsory.
Visitors must enter and exit through one of the 15 airports or 21 seaports officially approved as an "international gateway" by the Indonesian Immigration department.
30-Day Short Stay Visas
Travellers from the following economies can apply for a 30-day visa upon their arrival in Indonesia at a cost of USD 35*:
All EU countries except Croatia
Algeria
Australia
Argentina
Bahrain
Brazil
Canada
Egypt
Fiji
India
Kuwait
Libya
Liechtenstein
Maldives
Mexico
Monaco
New Zealand
Norway
Oman
Panama
Qatar
Saudi Arabia
South Africa
Suriname
Switzerland
Taiwan PRC
Timor Leste
Tunisia
Turkey
United Arab Emirates
USA, United States of America
*Please note, visa fees are subject to change.
The Visa on Arrival also applies to officially-approved participant conventions held in Indonesia.
Visa Exemption
The following countries are exempt from obtaining a visa and may stay in Indonesia for up to 30 days. The free 30-day visa is issued upon arrival for nationals from:
Brunei Darussalam
Cambodia
Chile
China
Ecuador
Hong Kong
Japan
Laos
Macao
Malaysia
Morocco
Myanmar
Peru,
Philippines
Russia
Singapore
South Korea
Thailand
Viet Nam
Visa-free entry and exit to Indonesia and the Visa on Arrival are restricted. Please consult your local Indonesian Embassy or consulate for further details.
Further Information
For further information on visa, please check the Directorate General of Immigration's website.
Departure Taxes
As of December 2013, Soekarno-Hatta Airport charges departure taxes of IDR 150,000 IDR (USD 17) for international flights and IDR 40,000 IDR (USD 4.50) for domestic flights (per person), payable in cash only. Payment in Indonesia rupiah is preferable. Departure tax is typically collected at the airport check-in counters. Garuda Indonesia includes the departure tax into the price of the ticket; other airlines may not. Please check with your respective airline.
Transportation
Location
Soekarno-Hatta International Airport is located in Cengkareng, about 25 kilometers northwest of the city centre. It takes approximately 45 minutes to or from the airports to Jakarta's central business districts and most of the city's top hotels.
Please note, traffic is very heavy during peak periods, so be sure to leave enough time to get to the airport from your hotel. Your hotel Concierge desk will advise you of the appropriate time.
Baggage Handling
Porter service is available at the Jakarta International Airport. Most properties with group tour business provide baggage handling services on arrival and departure. Rates and policies vary and should be confirmed with the supplier.
Moving About
From Soekarno-Hatta InternationalAirport, take a metered taxi located in front of the arrival terminal. Taxi fares cost approximately IDR 200,000. An additional surcharge from the airport is IDR 10,000, plus IDR 9,500 for the tollroad. Within the city, standard taxis are easily gotten at hotels, major building or flagged down. Flag fall is IDR 5,000 and IDR 2,500 for each additional kilometer. As for executive taxi Silver Bird, flag fall is IDR 6,000 and IDR 3,200 per additional kilometer. It is advisable for you to always choose Blue Bird Group taxis as they are more reliable.
The Damri Airport Bus departs every 30 minutes between 3 am and 10 pm. to Gambir Station, Blok M, Kemayoran and Rawamangun. It costs Rp. 15,000,- per person.
Taxis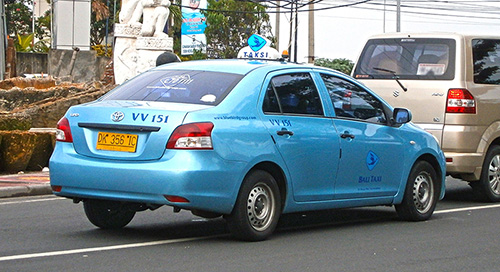 Taxis in Indonesia are cheap and plentiful, and thankfully air conditioned, making them the best way to get around, especially in the cities. Make sure the driver knows where you are going before getting in, and make sure he uses the meter. If he refuses, just get another taxi, they are usually not hard to find.
Blue Bird Taxi
+62 21 325607, 3143000, 7941234, 7981001
Silver Bird
+62 21 7941234, 7981001
About Jakarta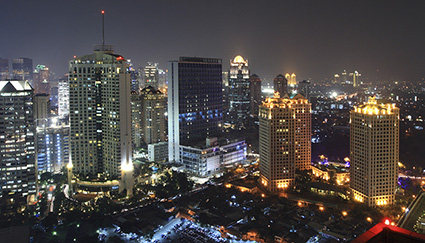 Jakarta is the dynamic capital city of the Republic of Indonesia, a country composed of more than 7,000 islands with a population of over 200 million.
Comprising more than 300 ethnic groups speaking 200 distinct languages and dialects, the Indonesian population exhibit incredible diversity in its linguistic, cultural and religious traditions. As the nation capital, Jakarta is truly a "meeting point" of representatives from throughout the archipelago.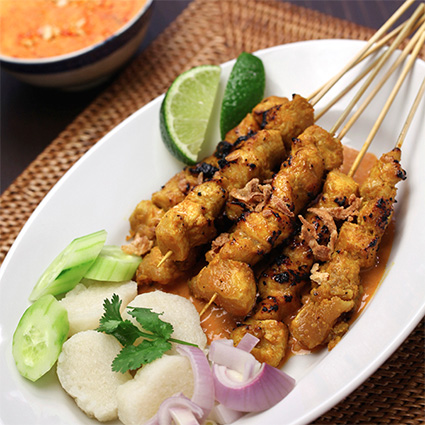 Jakarta is the lively social, cultural, economic and political hub of the nation, carrying a legacy of more than 30 years of largely uninterrupted economic expansion. It is home to many of the country's finest research institutions, educational facilities and cultural organizations, and uniquely serves both as the seat of national as well as regional government.
Strategically positioned on the west side of the island of Java, the Capital City is the principal gateway to the rest of Indonesia. From Jakarta, sophisticated land, air and sea transport is available to the rest of the country. Over the last several decades, Jakarta has proudly developed into one of Asia's most prominent metropolitan centers. With a current population of more than 9 million inhabitants, Jakarta has undergone dramatic growth.
Facts
Weather
Located in the tropical zone, Jakarta's climate is hot and humid. The average temperatures range from 26°Celcius at night and early morning to up to 30°Celcius at noon. April to October is usually dry season in Jakarta, while November to March is wet season. However, even during dry season, one can expect occasional rains.
Electricity

Outlets and voltage (220 volts). Small appliances such as hair dryers, irons, razors, etc. can be used in Indonesia. For those from other countries, adapters are required for electrical appliances. The frequency of electrical current in Indonesia is 50 Hz.
Language and Ethnic Groups
Like the rest of Indonesia, the people of Jakarta speak the official language Bahasa Indonesia. However, Bahasa Indonesia in this city is heavily influenced by the dialect of Jakarta's previously dominant ethnic group, Betawi. With rapid urbanization process in the city, the Betawi people have been pushed to Jakarta's suburban areas. Current population of Jakarta consists of various ethnic groups from different parts of Indonesia, including Chinese, Arab and Indian descents in commercial areas.
Metric Measures
Indonesia follows the international metric system. Temperatures, rainfall measures, distance, weights, velocity are expressed in metric units. Distance is measured in kilometers.
Credit Cards
Most major credit cards are accepted, but visitors are always advised to check with the vendor before a purchase is made. Cash machines with 24 hour access are available in many convenient locations.
Tipping
Some properties and resort hotels include tips or gratuities with group tours to simplify bookkeeping. This will usually include gratuities for housekeeping, bell service and food service. If meals are included in the price, customary gratuity will be calculated at 10 percent. Visitors should be advised that the standard tip in most restaurants is 10 percent.
Emergency Numbers
| | |
| --- | --- |
| Police | 110 / 112 |
| Ambulance | 118 / 119 |
| National Search and Rescue | 115 |
| Power / Electricity | 123 |
| Fire Department | 113 |
| Natural Disaster | 129 |
| General Information | 108 |
| Telephone | 147 |
For more information on Jakarta, please visit the Enjoy Jakarta tourism website.