Program speakers

Adam Gosling
Senior Policy Specialist:
APNIC
Adam Gosling is the Senior Policy Specialist at APNIC. Part of the APNIC External Relations Program, Adam supports the APNIC community in the resource Policy Development Process and provides policy analysis internally for APNIC Secretariat functions. As Senior Policy Specialist, Adam also supports APNIC's Public Affairs function, representing the community's interest at Internet Governance and related fora.
Prior to joining the organization in early 2008, Adam gained more than 25 years experience in ICT communications working variously as journalist, editor, and publisher for a number of industry news outlets.
---

Aftab A. Siddiqui
Assistant Manager Network Operations:
Cyber Internet Services
6 years of technology and management experience in state of the art Service Provider & Enterprise environments.
Expertise in designing/implementing Service Provider & Enterprise Networks technologies & protocols including MPLS, IPv6, VoIP, QoS, FTTx, WiMAX, ATM, FR, Routing Protocol, Security & NMS etc.
Project management and Product Development skills.
Strong communications skills & effective in presentations for personnel development both technical and non-technical audiences.
---

Alastair Johnson
Senior Product Line Manager:
Alcatel-Lucent
Alastair Johnson (AJ) is a Senior Product Line Manager at Alcatel-Lucent based in Mountain View, California. In this role he works with customers globally to define requirements and feature development for the Alcatel-Lucent 7750SR family of routers, particularly for IPv6. Prior to this role, AJ was based in Singapore with Alcatel-Lucent as Chief Architect for Network Integration, working with Asia Pacific network operators to define network strategy and technology deployment. AJ has experience in carrier and ISP operations as well as network engineering, and has worked across many countries in the APAC region. AJ is active in InternetNZ and is a member of the New Zealand Network Operators Group (NZNOG) organizing committee.
---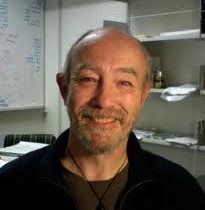 Andy Linton
Policy Sig Chair:
NSRC
Andy Linton has over 25 years experience in Internet networking. His initial experience was as a researcher and programmer in the university sector at the University of Newcastle upon Tyne and Victoria University of Wellington and then with a number of Internet Service Providers such as AARNet, connect.com.au, Telecom NZ, Netlink, Telstra and CityLink.
Andy has been on the board of the Public Interest Registry which manages the .org domain, the council of InternetNZ and is currently on the board of New Zealand's Domain Name Commission which manages the .nz name space. He is also a trustee of the NZ Network Operators' Group Trust and a member of the program committee for the APRICOT 2011 conference.
Andy has done work for APNIC, RIPE and ICANN building software systems, networks and undertaking structural reviews.
He is one of the 14 global Trusted Community Representatives who oversee the key ceremonies where the cryptographic digital keys used to secure the Internet DNS Root Zone are generated and securely stored.
Andy has travelled as a volunteer on a number of occasions to teach at the PacNOG Internet infrastructure computer workshops in Pacific countries such as Samoa, Vanuatu, Tonga, Fiji, Cook Islands, Solomon Islands, French Polynesia and American Samoa.
---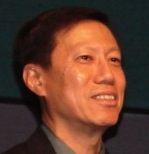 Ang Peng Hwa
Director:
Singapore Internet Research Centre
Peng Hwa Ang is Director of the Singapore Internet Research Centre and a Professor at the Wee Kim Wee School of Communication & Information, Nanyang Technological University. A lawyer by training, he teaches media law and policy in both the undergraduate and graduate programmes of WKWSCI. He stepped down as head of the School in September 2008 and was on sabbatical as Dean of the Mudra Institute of Communication Research, helping to start India's first communication research centre. </p><p>In his previous sabbatical, he was a Fulbright Visiting Scholar and fellow at the Harvard Information Infrastructure Project, Kennedy School of Government in 2000 and a visiting fellow in 2001 at the Programme in Comparative Media Law, Centre for Socio-Legal Studies, Oxford University. He has published and presented his research on internet law and policy. In 2004, he was appointed to the Working Group on Internet Governance and later in 2006 he was elected inaugural chair of the Global Internet Governance Academic Network (GigaNet).
---

Axel Pawlik
Managing Director:
RIPE NCC
Axel graduated from the University of Dortmund, Germany, with a Masters Degree in Computer Science. He was later employed at the University of Dortmund from 1985 to 1992, where he contributed to the establishment of UNIX networking as a publicly available service in Germany. This institution introduced Internet access services to the business community and general public.
From 1987-1991, he also served as a member of the Board of the German Unix Users Group (GUUG).
Understanding the demand for a commercial operation to provide Internet services, Axel founded EUnet Deutschland GmbH in 1992 and commercialised the operation. Under his leadership, EUnet Deutschland GmbH became the market leader in Germany and one of the strongest EUnet networks in Europe.
---

Byron Ellacott
Technical Director:
APNIC
Byron Ellacott is the Technical Director at APNIC, responsible for technical operations and software development. Byron has thirteen years of experience in Regional Internet Registry technical operations, with a software engineering background and a Bachelor of Information Technology from the University of Queensland. Prior to the Technical Director role, Byron worked as Senior Software Engineer at APNIC and then Software Engineering Unit Manager, with his career starting with embedded systems development at an Australian start-up.
---

Champika Wijayatunga
Training Manager:
APNIC
Champika is the Training Unit Manager of APNIC and responsible for managing the APNIC training activities in the Asia Pacific region. Champika has over 15 years of experience and worked in a number of countries in the IT industry, academia, research, and training environments. He was previously the Team Leader of the APNIC training team, a Senior Training Specialist and also the APNIC Liaison Officer for the South Asia region.
Prior to APNIC, Champika worked as a Research Associate at the Asian Institute of Technology in Bangkok, Thailand. He started his career with IBM as a Systems Engineer and later worked as an IBM Software Systems Specialist. He was also an IBM Instructor, where he conducted various IBM training courses to their clientele.
---

David Woodgate
General Manager for IP Address Planning:
Telstra
David Woodgate has had a significant role in the engineering of the Internet in Australia since 1990. During the early 1990s, David worked in CSIRO, engineering its national IP backbone and advising on the development of Internet strategy. He was also actively involved in the Australian Internet community, working in the Australian Engineering Working Group and other bodies.
He joined Telstra in 1995, and at various times since then he has been responsible for the network engineering, construction, operations and planning of Telstra's national and international Internet backbone and associated products. He has also had roles in the architecture and planning of Telstra's core data and broadband networks. David regularly attended IETF meetings between 1993-1999, and he contributed to the development of the Routing Policy Specification Language, for which he is acknowledged in RFC 2280 and RFC 2622. David is currently the General Manager for IP Address Planning in Telstra.
---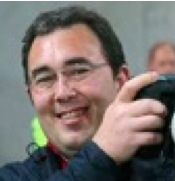 Dean Pemberton
Senior Consultant:
Prophecy Networks
Dean Pemberton is a Senior Consultant with New Zealand based company Prophecy Networks. Dean provides ICT strategy and guidance to CIO level as well as contributing to technical architecture and design work. His involvement with the NZ IPv6 Task Force is both as a member of the Administration Committee as well as Chair of the Technical Special Interest Group.
---

Dr Philip Smith
Learning and Development Director:
APNIC
Philip Smith recently joined APNIC as Learning and Development Director, and previously was with Cisco Systems since 1998. He was part of the Internet Infrastructure Group in CTO Consulting Engineering.
Prior to joining Cisco, he spent five years at PIPEX (now part of UUNET's global ISP business), the UK's first commercial Internet Service Provider. He was one of the first engineers working in the commercial Internet in the UK, and played a key role in building the modern Internet in Europe.
---

Duangthip Chomprang
Regional Affairs Manager:
Internet Society
Duangthip is the Regional Affairs Manager, Asia. Duangthip or "Thip" originates from Bangkok, Thailand. She comes from an international relations & development background with multidisciplinary experiences, in the private and public sector. Her main specialization was in technology transfer strategies for regional, national and sectoral economic development encompassing leadership development, public sector modernization, SME development, women entrepreneurship and nanotechnology.
Prior to her work in international development field, she spent over 14 years in the private sector in the telecom and finance & banking sectors specialising in the areas of corporate strategic planning, mergers and acquisitions, project finance, investor relations and portfolio risk management. In relation to her telecom experiences, she possess experiences in tariff negotiation, product/service pricing and concession arbitration.
She possesses a Bachelor's in Finance & Banking (Thailand) and a Master's in International Banking & Investment (UK). Her passions are reading, horseback riding, chess, elephants and saving the planet. She is well traveled and has worked and lived abroad in Hong Kong and Tokyo.
---

Elise Gerich
Vice President:
IANA
Elise Gerich, a 21 year veteran of Internet networking, is the Vice President of IANA at ICANN.
Before joining ICANN, Gerich worked for Juniper Networks for nine years, serving most recently as Director of Software Product Management. Prior to that, she worked as the Director of Operations for the @Home Network, which built and operated the first national backbone for delivery of Internet Services by North American cable operators.
Prior to joining @Home Network, Gerich served as the Associate Director National Networking at Merit Network in Michigan. While at Merit she was also a Principle Investigator for NSFNET's T3 Backbone Project and the Routing Arbiter Project.
In addition to her commercial experience, Gerich has been the Co-chairof the Internet Planning Group (IEPG), Chair and Co-founder of the North American Network Operators' Group (NANOG), the National Science Foundation's representative on the Federal Engineering Planning Group and a member of the Internet Architecture Board (IAB). Elise Gerich holds a Bachelor of Arts from the University of Michigan.
---

Emile Aben
System Architect:
RIPE NCC
Emile Aben is a System Architect for the Research and Development department. Prior to that role, he worked in the RIPE NCC Science Group as a research engineer since 2009. In the 10 years before that he worked as a web developer, sysadmin, security consultant and researcher. He is interested in technology changes like IPv6 and DNSSEC deployment.
Emile has a MSc. degree in Chemistry from the University of Nijmegen, NL.
---

Frank Salanitri
Project and Systems Services Manager:
APNIC
Frank is responsible for managing complex projects within the APNIC Secretariat. Resource Quality Assurance is one of the key activities under his management. It involves various stakeholders both inside and outside of APNIC, and requires international collaboration with various organizations having the same objective of maintaining a robust and reliable Internet.
---

Gaurab Raj Upadhaya
Network Architect:
Limelight Networks
Gaurab Raj Upadhaya is Network Architect at Limelight Networks based in Singapore.
In this role he works with the team responsible for backbone network of the Limelight Content Delivery Network. Previously, Gaurab worked for Packet Clearing House as Sr. Network Engineer and Internet Analyst managing a global DNS Anycast system spread over sixty sites and supporting eighty plus ccTLDs and gTLDs.
Gaurab's primary interest is in Internet backbone operations, analysing peering/transit relationships between operators and roles of Internet Exchange Points in different parts of Asia. He also spends much of his time in training ISPs in developing countries about best practices on network operations. Gaurab also serves on the Board of APIA, Program Committee of APRICOT and Program Committee of APNIC meetings. He chairs the South Asian Network Operators Group (SANOG), and the APNIC Policy -SIG. He lived most of his life in Nepal, and setup the Nepal Internet Exchange. He's been active participants at APRICOT since 2002.
---
Geoff Huston
Chief Scientist:
APNIC
Geoff Huston is the Chief Scientist at APNIC, where he undertakes research on topics associated with Internet infrastructure, IP technologies and address distribution policies. From 1995 to 2005 Geoff was the Chief Internet Scientist at Telstra, where he provided a leading role in the construction and further development of Telstra's Internet service offerings, both in Australia and as part of Telstra's global operations. Prior to Telstra, Mr Huston worked for the Australian National University, where he lead the initial construction of the Internet in Australia in the late 1980's as the Technical Manager of the Australian Academic and Research Network.
He is the author of a number of books on IP technology and has authored numerous papers and columns. He was a member of the Internet Architecture Board from 1999 until 2005 and served as its Executive Director from 2001 to 2005. He is an active member of the Internet Engineering Task Force, where he currently chairs two Working Groups. He served on the Board of Trustees of the Internet Society from 1992 until 2001, and served a term as Chair of the Board in 1999. He has served on the Board of the Public Internet Registry and also on the Executive Council of APNIC. He chaired the Internet Engineering and Planning Group from 1992 until 2005.
---

George Kuo
Member Services Manager:
APNIC
As APNIC Member Service manager, George is in close contact with the regional Internet community. Taking control of APNIC's front-line contact with APNIC Members offering assistance and solutions to their Internet resource needs, provides George and his team with a unique perspective on the community's concerns, issues and challenges.
As APNIC's liaison officer for Taiwan, George also maintains contacts with Members in this part of the region.
---

George Michaelson
Senior Research and Development Scientist:
APNIC
George Michaelson is currently APNIC's senior R&D scientist. Recently, he has been working on long-baseline Internet address and DNS statistics, services logging, audit and analysis, and design and implementation of the Internet Number Resource Certification framework.
George is a member of the BCS, and a founder member of the Australian chapter of the Internet Society. He participates regularly in IETF standardization meetings, and co-authors Request For Comment (RFC) documents, technical drafts, and conference and peer-review papers.
George graduated from York University in 1982 with a BSc in Computer Science. His career in the United Kingdom and Australia has pursued research and development in computer science, networking, and systems administration.
---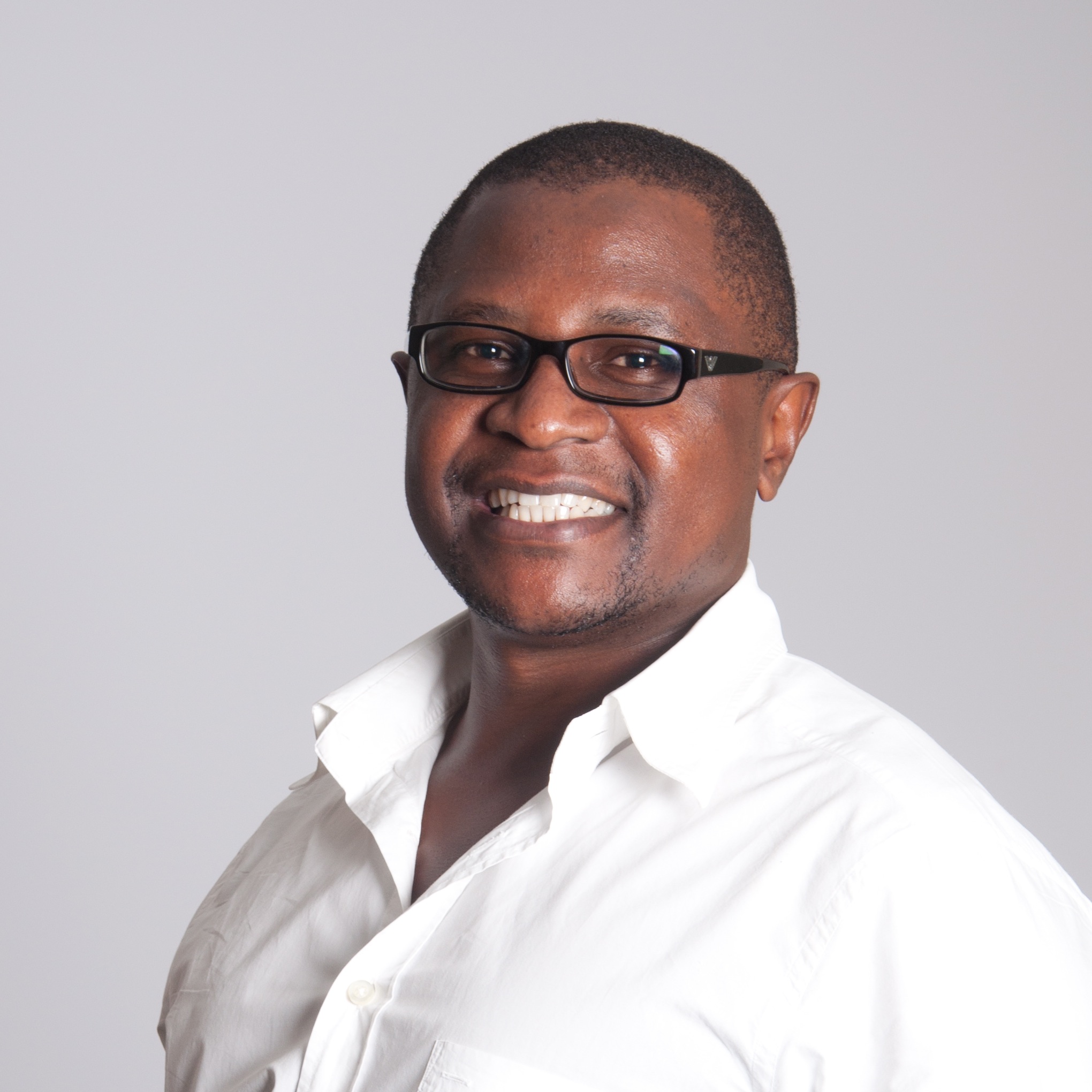 George Nyabuga
Head of Communications and PR:
AFRINIC
George Nyabuga is the Head of Communications and PR at AFRINIC. He joined AFRINIC in April 2012 from the School of Journalism and Mass Communication, University of Nairobi in Kenya where he taught journalism. He has previously worked as a journalist in Kenya, South Africa and United States. He was the Managing Editor in charge of Media Convergence at The Standard Group in Kenya before joining the University of Nairobi. He also served as the Managing Editor of the Weekend Editions of the newspapers division of The Standard Group. He also previously taught at the University of Worcester and Coventry University both in the UK. He is the author of Click on Democracy: Uses and Effects of the Internet on Kenyan Politics. He has a PhD in Politics, History and Media from Coventry University.
---

German Valdez
External Relations Program Director:
APNIC
In the past, he has been responsible for the coordination of development of the Domain Names Policies under the .mx Country Code Top Level Domain (ccTLD). For two years, he was an active member of the ICANN Address Council, representing the Latin American region. He was also a founding member of the ICANN Nominating Committee and the Board of Directors from the Latin American and Caribbean Internet Addresses Registry (LACNIC).
Germán has ten years of experience in Internet coordination at an international level in the field of IP addressing and DNS services. He is committed and diplomatic, with an excellent understanding of institutional relationships and their value. He has broad experience in presenting, moderating, and participating in different international forums and meetings of a governmental, technical, and private nature.
---

Guangliang Pan
Resource Services Manager:
APNIC
Guangliang Pan has been with APNIC since 2000, working as an Internet Resource Analyst (Hostmaster) until entering the role of Resource Services Manager in 2006. He presently manages the distribution of Internet resources (IPv4 and IPv6 addresses and AS numbers) for the Asia Pacific Region.
Guangliang also serves as APNIC's East Asia Liaison Officer. He uses his knowledge of the region to undertake liaison work with the Internet community in this region, and he actively participates in Internet events in China and other East Asian economies.
---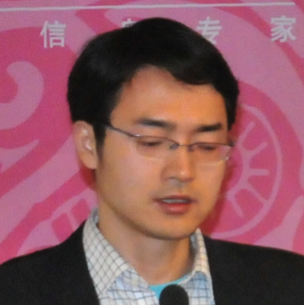 Haijun Li
:
China Mobile
Haijun Li graduated from Beijing University of Posts and Telecommunications. He has more than 10 years of Internet and telecommunications industry work experience. He is mainly responsible for IP address, number, and domain name resource management in the Department of Technology in China Mobile.
---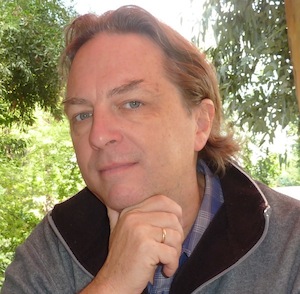 Hervey Allen
Network Systems Engineer:
Network Startup Resource Center (NSRC)
Hervey Allen works for the Network Startup Resource Center (NSRC). The NSRC provides technical information, engineering assistance, training, equipment, and educational materials to network operators at research and education institutions and Internet Service Providers in emerging regions. Over the past few years Hervey has done extensive organizing, coordinating and teaching in network workshops and tutorials covering topics such as network monitoring and management, Unix system administration, security best practices, DNSSEC, scalable network services, and campus network design. These workshops have been held in over 35 countries around the world and have been part of events such as APRICOT, SANOG, AfNOG, PacNOG, WALC and multiple ccTLD trainings.
Before joining the NSRC Hervey graduated from the University of Oregon in Computer Science. He has run and built help desks at Pomona College and the University of Oregon, was a System Engineer with Turbolinux, Inc. and worked with several non-profit organizations building their technical infrastructure. Hervey is a member of several coordinating and planning committees for larger Network Operator Group events, such as PacNOG, SANOG, AfNOG and APRICOT.
---

Izumi Okutani
NIR SIG Chair:
JPNIC
Izumi Okutani performs Policy Liaison at JPNIC. She is in charge of outreach and training activities for Policy Development in Japan, and she has been involved with coordination between the Japanese and wider Asia Pacific communities since 2000. Izumi has served as NIR SIG Chair since 2005.
---

James Spenceley
CEO:
Vocus Group Limited
James Spenceley has been an APNIC member and part of the Internet community for well over a decade. During this time he has been a strong supporter of APNIC events, sponsoring standalone APNIC Meetings in both2000 and 2008. In addition, he has proposed policy initiatives and has been active in policy debates.
James founded his first ISP in the mid-1990s and from these small beginnings has been involved with networks and companies both large and small. He has, during his career, been directly responsible for the largest build of an IP network in Australian history (Comindico) where he looked after much of the business plan and products while managing multi-million dollar budgets, vendor relations, technology selection, and routing policies. The network and products he built changed the cost structure of Internet access within the Australian market allowing many independent ISPs to compete in the Australian market place.
Since Cominidico, James founded Vocus, which as CEO he has successfully managed into one of the fastest growing IT companies in Australia and now one of the largest IP backbones for Australia. Vocus now offers IP services in three markets (Australia, New Zealand, and USA).
James is also a founding director of AusNOG (Australian Network Operators Group), defining the company structure and 'not for profit' nature of the AusNOG organization. Since it's founding AusNOG has held three conferences. AusNOG is now a self-funding financially sound entity within its own rights.
James was elected to the APNIC Executive Council in February 2009.
---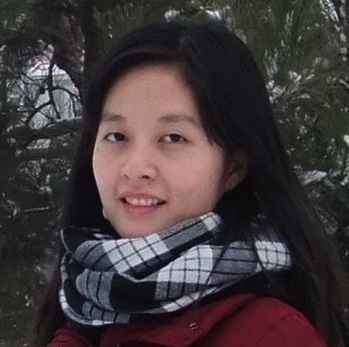 Jessica Shen
Leader of the IP group:
China Network Information Center (CNNIC)
Jessica joined the China Network Information Center (CNNIC) in 2004. She is currently the leader of the IP group, which is responsible for address allocation, member services, and business cooperation. Jessica has been involved in IP addressing for seven years, including network operations experience, IP address management, policy, and NIR operations.
As part of CNNIC's IPv6 transition activities during the past two years, Jessica has been involved with IPv6 promotion in China, IPv4 and IPv6 policy suggestions for the government, training for CNNIC members, and public relations.
---

Ji Young Lee
NIR SIG Co-Chair:
KRNIC
Ji-Young Lee is a systems engineer at KRNIC. She received her B.S. degree in Computer Science from Ewha Womans University, Korea, in 2003, and her M.S. in Computer Science from Ewha Womans University, Korea, in 2005. Since 2004, she has worked for the Korea Network Information Center (KRNIC) of the Korea Internet and Security Agency (KISA).
---
Kanchana Kanchanasut
Professor and Director of Internet Education and Research Laboratory:
Asian Institute of Technology, Thailand
Kanchana is the Director of the Internet Education and Research Laboratory at the Asian Institute of Technology (AIT), Thailand, where she is also a Professor in Computer Science at the AIT's School of Engineering and Technology (SET). She received her PhD from the University of Melbourne and her BSc from the University of Queensland, Australia.
Professor Kanchana was among the Thai Internet pioneers who brought the idea of electronic mail and the Internet to Thailand in the late '80s. She has since maintained her interests in the Internet through her research works with current interests in challenged and emergency networks, digital media communication and tele-education. She is currently a board member of the Asia Future Internet (AsiaFI) and is actively involved in the Internet infrastructure human resource development projects for the Asia-Pacific region.
---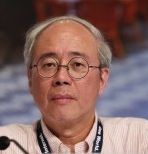 Kuo Wei Wu
CEO:
NIIEPA
Mr. Kuo Wei Wu is a CEO of NIIEPA based in Taipei (NIIEPA focuses on the consultancy in Information Security Management System, Personal Data Information Management System, and Internet Policy Research). He is also a member of the board of directors of ICANN based in Los Angeles, CA. He was a member of the board of directors of PIR (Public Interest Registry) from Jan. 2008 til March 2010. He was also a member of executive council of APNIC from March 1999 til March 2010; a member of board of directors of TWNIC from July 2002 til Oct. 2011. He was a vice president of Acer, Inc. from July 2000 til Nov. 2003; a senior vice president of Yam Digital Inc. from April 1998 til June 2000; and a deputy director of NCHC (National Center for High Performance Computing) from June 1990 til March 1998; a senior programmer/analyst of Cray Research, Inc. from July 1984 til May 1990. He received his MS in Computer Science from Columbia University in 1982; MS in Mathematical Science from University of Cincinnati and had a teaching position in Kentucky Wesleyan College from 1982 til 1984. He also organized several High Performance Computing and Internet Conferences, such as HPC-Asia, Inet'97, Inet'98 and the fourth Asia OSS Symposium in Asian Cities.
---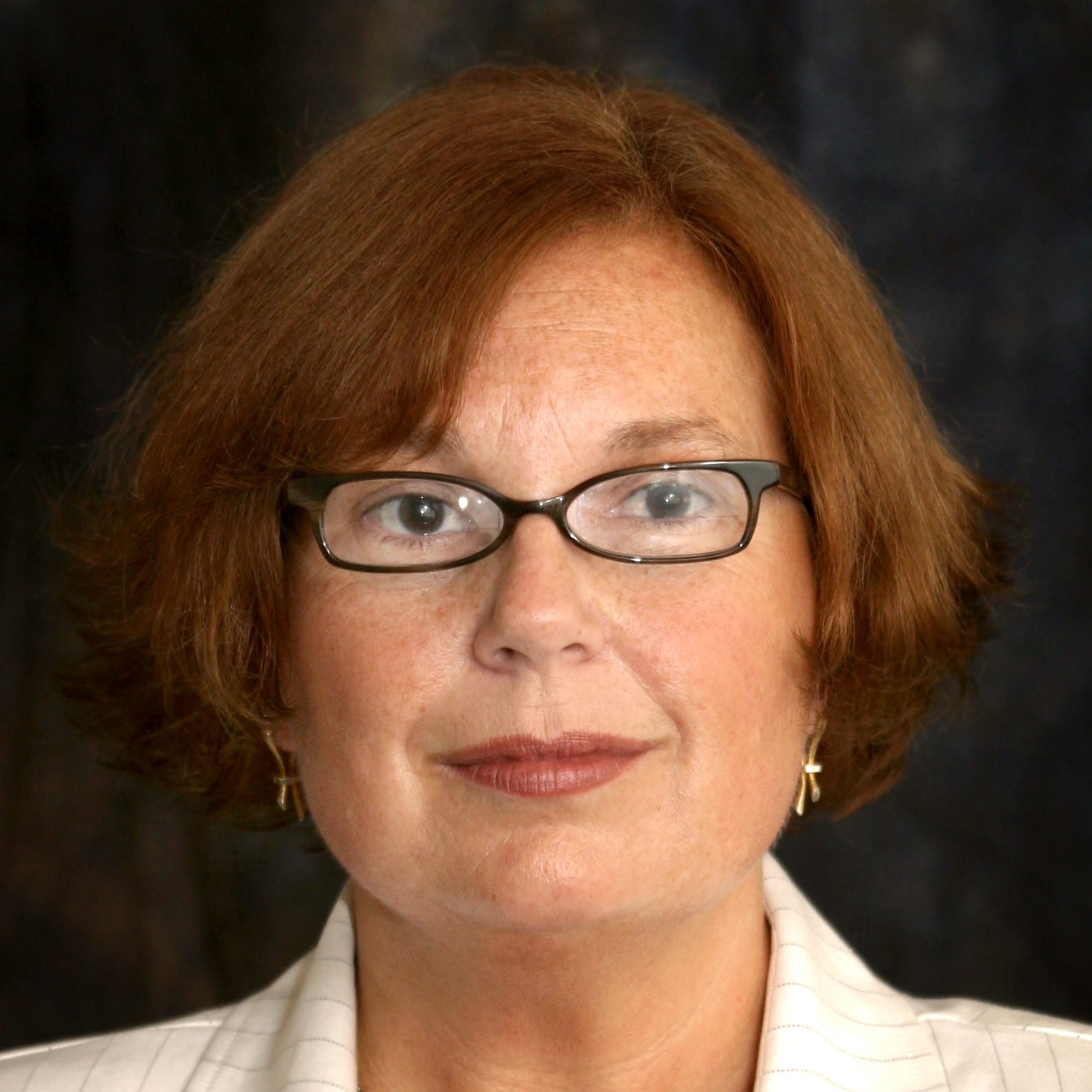 Leslie Nobile
Director of Registration Services:
ARIN
Leslie Nobile received her B.A. from the American University in Washington, D.C. She has over 20 years of experience in the Internet field, and has been involved with the Internet Registry system since 1991. Prior to that, she held various technical management positions while working under a U.S. Government contract that supported the engineering and implementation of the Defense Data Network, a high-speed data network that evolved from the ARPANET. Her experience with the Registry system began in 1991 working as one of the Operations managers who transitioned the Internet Network Information Center (NIC) from SRI to Network Solutions, Inc. She remained an Operations manager with the DDN/DoD NIC until August 2000, when she became Director of Registration Services at the American Registry for Internet Numbers (ARIN). She has been a contributing author to RFCs, Internet Society (ISOC) articles, and various other industry publications and has been actively involved in the global coordination of Internet addressing policy. Her e-mail address is leslie@arin.net
---

Maemura Akinori
APNIC EC:
JPNIC
MAEMURA Akinori is currently the General Manager of the Internet Development Department at the Japan Network Information Center (JPNIC).
Akinori began his career in the Internet industry in 1994, designing a nation-wide IP network operated by the NEC Corporation. Since then he has been involved in the Japanese Internet Community as a founding member of the steering committee of JANOG (Japan Network Operators Group) and JPNIC activities in its IP address management business as a committee member and the Trustee-in-charge. After working for the France Telecom Group seven years from 2000, he joined JPNIC as General Manager, Internet Development Department.
Akinori has been a member of the APNIC Executive Council since 2000, a visiting research fellow for GLOCOM (Center for Global Communication of the International University of Japan) since 2007, a part-time lecturer at Reitaku University since 2007, and Chair of the Publicity Working Group of the Task Force on IPv4 Address Exhaustion, Japan, since 2008.
---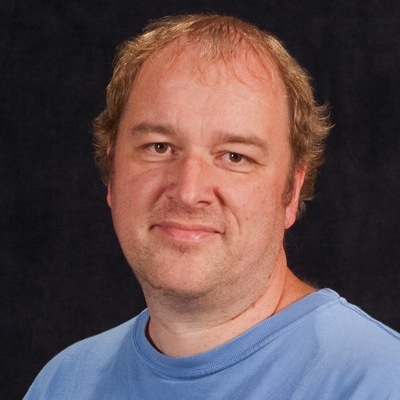 Martin Winter
Technical Lead:
OpenSourceRouting
Martin Winter is a Technical Lead at OpenSourceRouting (part of Internet System Consortium, ISC) in California. OpenSourceRouting is a non-profit project of Internet System Consortium (SIC) working on improving Quagga to get it into an alternative to commercial routing solutions and help to ignite the open source community for routing platforms. Prior to the current role, Martin Winter worked many years as a Technical Leader at Cisco in Technical Marketing and IOS Development and as a Network Architect for a large colocation provider.
---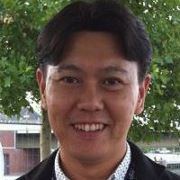 Masanobu Kawashima
Product Engineer:
NEC AccessTechnica, Ltd
Masanobu Kawashima is a Product Engineer at NEC AccessTechnica, one of the largest home gateway vendors in Japan.
He works with customers globally to define requirements and feature development for CPE, particularly regarding IPv6.
He actively contributes to the Japanese Internet community; primarily via JANOG and the IPv6 promotion council. He also contributes to the IETF as a RFC/draft author.
---
Masato Yamanishi
Policy SIG Co-Chair:
SOFTBANK BB Corp
Masato Yamanishi is currently leading the team of peering and IP address management in SOFTBANK BB Corp as the Deputy General Manager of the Technology Planning Department. He is also busy with the international standardization of NGN and IPTV.
Mr Yamanishi received a Master of Computational Chemistry at the University of Tokyo; he started his career in the Internet industry with a start-up Internet data center. After moving to SOFTBANK BB in 2003, he was involved in the nationwide IP network design and various service deployment projects, in particular the first IPTV service and the largest P2P based streaming service in Japan.
He actively contributes to the Japanese community; primarily via JANOG and JPOPM, and attends various domestic discussions and government committees. He also participates in international standardization meetings.
---

Michael Biber
Acting Chairman:
AP IPv6 Task Force
Michael Biber is the Professional Services Manager with IPv6Now Pty Ltd and CEO of Asia Pacific Networx. Michael is President and Founder of the IPv6 Forum in Australia and is presently acting as Chair of the Asia Pacific IPv6 Task Force.
IPv6Now is an accredited IPv6 Transition Authority and is actively involved in IPv6 strategic network planning, training and consultancy. Michael is a Gold Certified IPv6 Forum Network Engineer.
---

Mike Jager
Consultant:
Synack
Mike has been working with Internet-connected networks in one way or another for over 10 years. Based in New Zealand, he currently works as an independent consultant, providing strategic, architectural, and design advice, as well as hands-on engineering and operational assistance for clients both in New Zealand and abroad.
Previously he has been employed in senior positions in both hosting and access providers. Mike holds a Bachelor of Engineering (Computer Systems Engineering) awarded with Honours from The University of Auckland, and has a keen interest in information security.
---

Miwa Fujii
Senior IPv6 Program Specialist:
APIPv6TF Secretariat
Miwa Fujii is currently the APNIC Senior IPv6 Program Specialist. Her role is to assist the Asia Pacific Internet community in managing issues related to IPv4 address exhaustion and the transition to IPv6.
She is responsible for various projects that support the smooth transition to IPv6 including outreach activities to multi-stakeholders.
Miwa regularly represents APNIC's view on the transition to IPv6 at global IPv6 Summits, Forums, intergovernmental organizations such as APEC and APT, and other conferences around the Asia Pacific region.
---
Nguyen Manh Thuan
Director of Public Relations:
VNNIC
Thuan joined VNNIC in 2002. He is the Director of Public Relations department of VNNIC and also a member of Viet Nam National IPv6 Task Force. He is now in charge for the promotion of IPv6 deployment activities in Viet Nam and relationship with international organizations.
---

Paul Wilson
Director General:
APNIC
Paul Wilson has twenty years' involvement with the Internet, including over ten years' experience as the Director General of APNIC. As part of this current role, he represents the activities and interests of the Asia Pacific Internet community in local and global forums related to the development and management of the Internet.
Previously the Chief Executive Officer of Pegasus Networks, the first private ISP established in Australia, Paul also acted as a consultant to the United Nations and other international agencies. As a primary consultant on Internet projects, including the PAN Program with the International Development Research Centre (IDRC), Paul helped to introduce Internet services for the first time in several developing economies.
Paul is a highly respected member of the global Internet community and participates in the following organizations: APIA, APNG, ISIF, NRO, ISOC and dotAsia. He also serves on the Multistakeholder Advisory Group (MAG) for the Internet Governance Forum (IGF).

---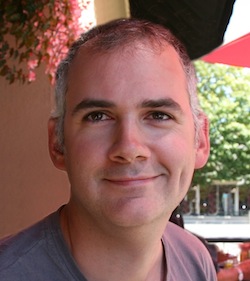 Phil Regnauld
Phil Regnauld:
Network Startup Resource Center (NSRC)
Phil Regnauld is a Network engineer and Trainer for the Network Startup Resource Center (NSRC). On the side, Phil is a partner at bluepipe a/s, a small company offering development, network management and DNS consultancy.
Since 1997, Phil has been participating in workshops around the world, including INET Workshops, AfNOG, APRICOT, SANOG, PacNOG, MENOG and ccTLD trainings around the globe.
At NSRC, Phil is helping with workshop planning, material development, teaching and Direct Engineering & Assistance, with a particular focus on helping RENs (Research & Education Networks) get built and running in Asia and Africa.
He currently sits on the technical advisory board of the .FR TLD registry (AFNIC).
Phil holds a bachelor degree of Computer Science from Université Paris V. In previous lives, Phil was a system and networks administrator for the Copenhagen Kingdom Hospital.
Since then he has designed large DNS and mail platforms for organizations in the Danish private and public sectors (healthcare, pharmaceutical and ISPs).
---

Randy Bush
Research Fellow and Network Operator:
Internet Initiative Japan (IIJ)
Randy Bush is a Research Fellow and Network Operator at Internet Initiative Japan, Japan's first commercial ISP. He specializes in network measurement especially routing, network security, routing protocols, and IPv6 deployment. He is also a lead designer of the BGP security effort.
Randy has been in computing for over 45 years, and has a few decades of Internet operations experience. He was the engineering founder of Verio, which is now NTT/Verio. He has been heavily involved in transferring Internet technologies to developing economies for almost 25 years.
He was a chair of the IETF WG on the DNS for a decade and served as a member of the IESG, as co-chair of the IETF Operations and Management Area for six years. Randy was the first Chair of the NANOG Steering Committee, a co-founder of AfNOG, on the founding Board of Directors of ARIN, helped start AfriNIC, and has participated in APNIC, RIPE, et alia since each was founded.
---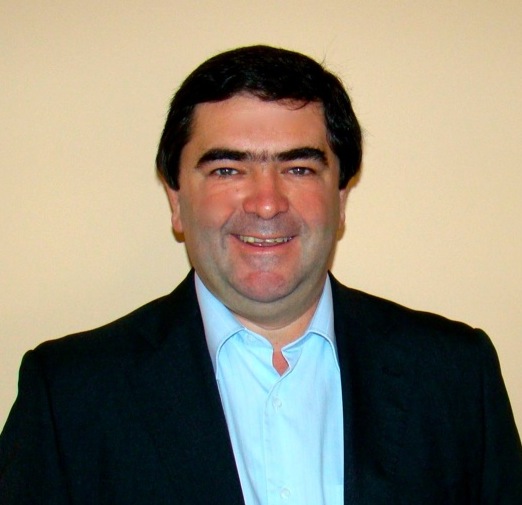 Raúl Echeberría
Executive Director:
LACNIC
Raúl Echeberría, of Uruguayan nationality, has been Executive Director of LACNIC (the Internet Address Registry for Latin America and the Caribbean) since 2002. Previously, he was responsible for Information Technologies at the National Agriculture Research Institute of Uruguay, where he played an important role in the start up and development of the Internet in Uruguay.
Between 1998 and 2002 he was member of the Board of Directors of the Latin American Network Forum (ENRED), and he was also member of ICANN's Name Council on behalf of the non-commercial constituency when it was first created in 1999. Mr. Echeberría was one of the founders of LACNIC and Chairman of the Board of LACNIC between 2000 and 2002. Mr. Echeberría was actively involved in the entire process of the World Summit on the Information Society (WSIS).
Between 2004 and 2005, he participated in the Working Group on Internet Governance (WGIG) created by the United Nations Secretary General and played a relevant role in the negotiations that took place in relation to this issue at the Summit in Tunis. In May 2006 he was selected as a member of the Internet Governance Forum's Multistakeholder Advisory Group, and in 2007, 2008 and 2009 he was appointed again by the new Secretary General to continue working as a member of this group.
In November of 2007 Mr. Echeberría was one of the panelists at the main session on Critical Internet Resources at the IGF meeting in Rio de Janeiro and in 2008 he was panelist at the main session on Internet Institutional Arrangements at the IGF meeting in Hyderabad, India. Since 2008, Echeberría is a member of the Board of Trustees of Internet Society (ISOC), and in July of 2009 he was designated as Chairman of the Board for two years, turning him the first Latin American to occupy this position.
---

Richard Brown
Business Director:
APNIC
Richard Brown is the Business Director at APNIC, responsible for; Finance & Accounting, Risk Management, Project Management and the management of the APNIC office & facilities. Richard has over 25 years experience in finance and business related roles across a diverse range of industries beginning in the manufacturing sector through to senior roles in commercial and financial management in the telecommmunications industry. Richard has extensive experience in the development and implementation of finance and operational systems in the telecommunications and banking sectors and maintains a strong interest in adopting new technologies and applications to improve business performance. Richard has a Bachelor of Commerce and an MBA in e-Business.
---

Richard Lamb
DNSSEC Program Manager:
ICANN
Rick has over 25 years of Internet experience as engineer, entrepreneur, and policy expert. Currently responsible for DNSSEC efforts at ICANN, Rick was the technical and policy architect for ICANN's root DNSSEC deployment and is a driving force behind DNSSEC's deployment as a cross-organizational, transnational platform for Internet security innovation and opportunity.
Prior to this he was Director of Global IT policy at the US Department of State where he worked to bridge technology and policy across a wide range of agencies and issues. Before this he founded a number of small networking startups, the last being acquired by Microsoft. His years in the networking field have included implementation and commercialization of a wide range of communication protocols (UUCP, MEP2, BiSYNC, SDLC, X.25, DECNET, Q.921/931, H.323, IPX, TCP/IP). Rick received a PhD from MIT in 1987. He still misses the art of building radio circuitry which he has been doing since he was 10.
---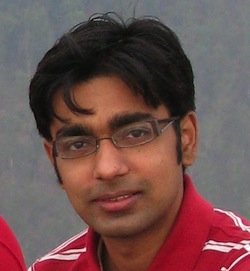 Rohit Bothra
Network Consulting Engineer:
Cisco Systems
Rohit Bothra currently works as network consulting engineer in the Cisco Advanced Services, World Wide Service Provider segment.
He has over five years of rich experience in Networking Domain. His area of Expertise includes L2/L3 network protocols, HA Systems, Cisco Routing Platforms, Network Security, Network Operations, Network Automation tooling Solutions. He is an IOS XR Specialist, CCIP, CCDA Certified.
He is passionate in driving initiatives and innovation at work.
---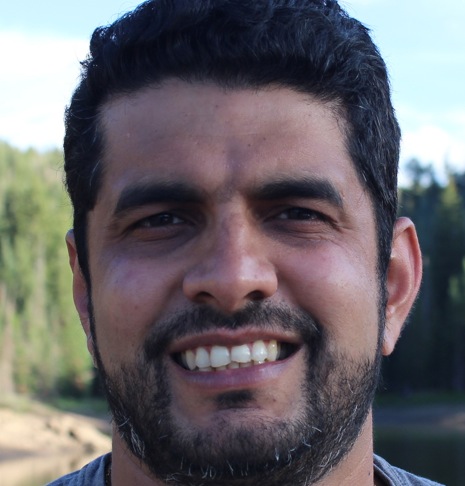 Samir Vaidya
Director of Product Development:
Verizon Wireless Device Evolution and Technology Group
Samir is a Director in the Verizon Wireless Device Evolution and Technology Group. He has over 14 years of experience in the telecom industry having worked in both the vendor and operator space. Over the past 8 months Samir has been leading various IPv6 related efforts at Verizon Wireless with his primary focus on fixing IPv6 related issues on devices, network, and applications. These efforts culminated in Verizon Wireless' successful participation in World IPv6 Launch.
Prior to his work at Verizon Wireless, Samir worked on designing and developing base station software for Motorola's Wimax and iDEN base stations.
---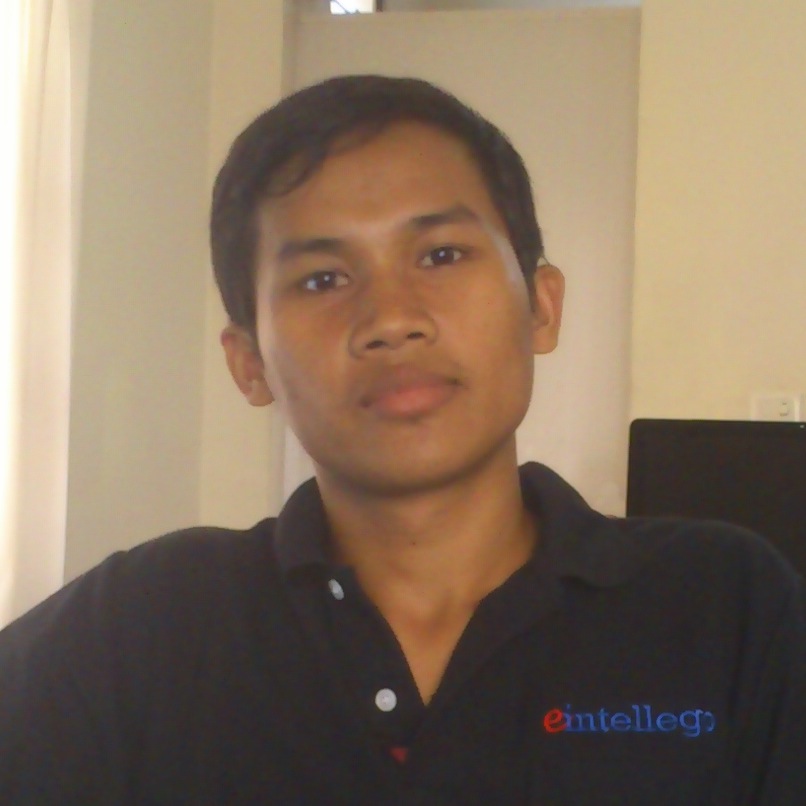 Samol Khoeurn
Network Engineer:
eintellego
Samol got his Bachelor degree in Computer Science from China and joined eintellego in 2010. During the two years in company, he designs and troubleshoots network for the customers. Networking technologies that he has been working with are OSPF, BGP, IPv6, Firewall, QoS, MPLS, Firewall and Spanning Tree. He is also a member of ISOC-KH and very active in this Internet community.
---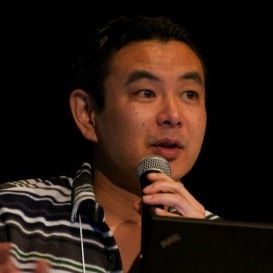 Satoru Tsurumaki
Deputy Manager of the Network Strategy Promotion Department:
SOFTBANK BB Corp
Satoru Tsurumaki is currently designing and planning an IPv6 service in SOFTBANK BB Corp as the Deputy Manager of the Network Strategy Promotion Department. He also designs and operates the L2IX service in BBIX Inc as the Deputy General Manager of the Technology Planning Department.
Mr Tsurumaki started his career at SOFTBANK in 1991, and joined a project of Yahoo! Broadband service in 2000 as a start-up member. He worked as a peering coordinator of AS17676 and various service deployment projects.
He actively contributes to the Japanese community; primarily via JANOG and JPOPM, and attends various domestic discussions and government committees.
---

Sheryl Hermoso
Training Officer:
APNIC
Sheryl has had various roles as a Network and Systems Administrator prior to joining APNIC. Sheryl started her career as a Technical Support Assistant while studying at the University of the Philippines. Sheryl later finished her degree in Computer Engineering and continued to work in the same university as a Network Engineer, where she managed the DILNET network backbone and wireless infrastructure.
---
Shian-Shyong Tseng
Chairman of the Board of Directors:
TWNIC
Shian-Shyong Tseng is the Chairman of the board of directors of Taiwan Network Information Center (TWNIC). He received the Ph.D. degree in computer engineering from the National Chiao Tung University in 1984. Since August 1983, he has been on the faculty of the Department of Computer and Information Science at National Chiao Tung University.
From 1988 to 1991, he was the Director of the Computer Center at National Chiao Tung University. From 1991 to 1992 and 1996 to 1998, he acted as the Chairman of Department of Computer and Information Science. From 1992 to 1996, he was the Director of the Computer Center at Ministry of Education and the Chairman of Taiwan Academic Network (TANet) management committee. From 1999 to 2003, he has participated in the National Telecommunication Project and acted as the Chairman of the Network Planning Committee, National Broadband Experimental Network (NBEN).
Since 2003, he has been acting as the principal investigator of the Taiwan SIP/ENUM trial project and the Chairman of the SIP/ENUM Forum Taiwan. In Dec. 1999, he founded Taiwan Network Information Center (TWNIC) and was the Chairman of the board of directors of TWNIC from 1999 to 2005. Since August 2005, he is the Dean of the College of Computer Science, Asia University. He is also the Director of the e-learning and application research center at National Chiao-Tung University and is currently a science and technology consultant of Ministry of Education. His current research interests include expert systems, data mining, computer-assisted learning, and Internet-based applications. He has published more than 100 journal papers.
---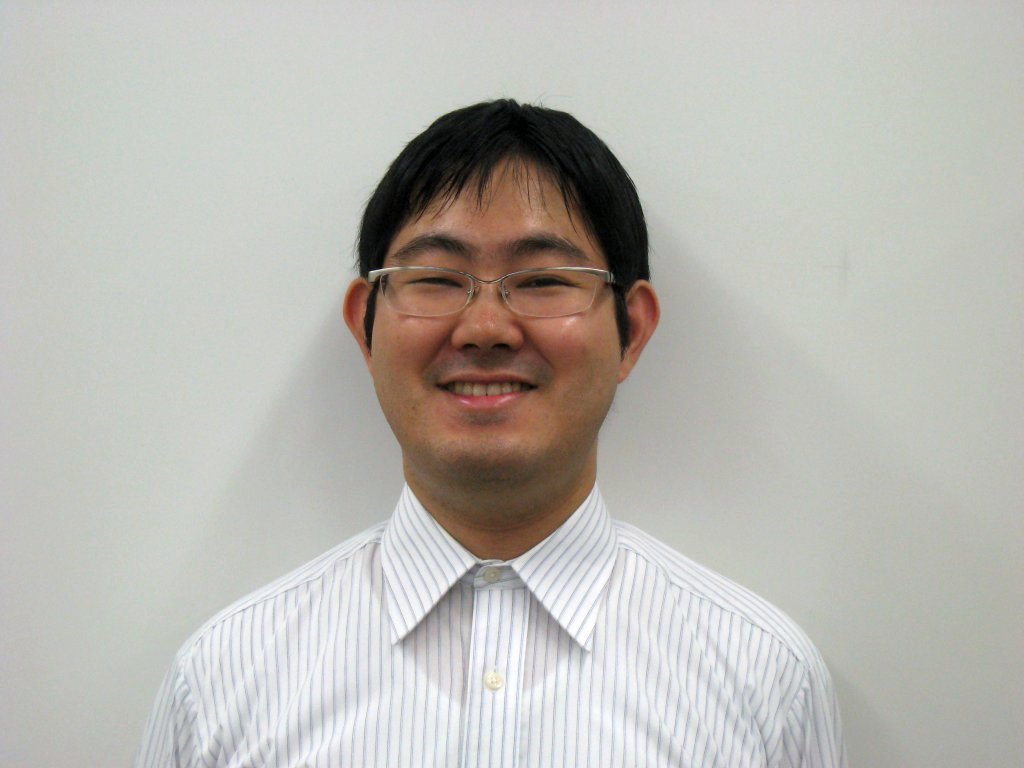 Shin SHIRAHATA
CTO:
Clara Online
Shin SHIRAHATA is a CTO at Clara Online in Japan, and Director at USONYX in Singapore. He has over 12 years of experience in the hosting industry. In year 2008, He founded Tokyo6to4 Project, an IPv6 deployment project through 6to4 and Teredo.
He received a Master's degree from Graduate School of Media and Governance, Keio University in Japan. He is a steering committee of IRS (Inter-domain Routing Security) Workshop, a community for sharing inter-domain security related information among ISPs.
---

Skeeve Stevens
CEO:
eintellego
A business visionary specializing in the Service Provider industry and enterprises with ISP-like networks or using ISP-like equipment and/or design. Passionate about new and developing technologies. High focus on the enablement and building of others both in business and personally. Has a huge passion about computer and human security and how it relates to the business environment. A recently realised passion is helping developing nations gain access to the internet, through skills development at ISPs located in those developing countries and helping organizations like ISOC (the Internet Society).
---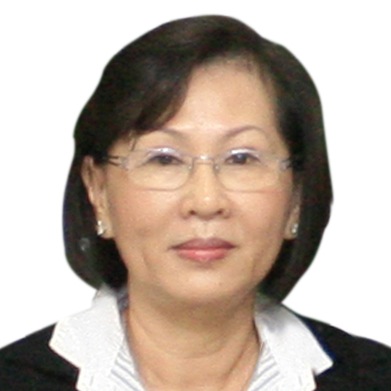 Sok Channda
CEO & President:
Mekongnet
---

Sunil Abraham
Executive Director:
CIS
Sunil Abraham is the Executive Director of CIS. He is also a social entrepreneur and Free Software advocate. He founded Mahiti in 1998 which aims to reduce the cost and complexity of Information and Communication Technology for the Voluntary Sector by using Free Software. Today, Mahiti employs more than 50 engineers and Sunil continues to serve on the board as a board member. Sunil was elected an Ashoka fellow in 1999 to 'explore the democratic potential of the Internet' and was granted a Sarai FLOSS fellowship in 2003.
Between June 2004 and June 2007, he managed the International Open Source Network, a project of the United Nations Development Programme's Asia-Pacific Development Information Programme serving 42 countries in the Asia-Pacific region. Between September 2007 and June 2008, he also managed ENRAP, an electronic network of International Fund for Agricultural Development projects in the Asia-Pacific facilitated and co-funded by International Development Research Centre, Canada.
---

Sunny Chendi
Senior Community Engagement Specialist:
APNIC
Srinivas Chendi is APNIC's Senior Community Engagement Specialist and Liaison Officer for the South Asia region. He is responsible for maintaining and enhancing the levels of engagement and participation of the members of the community which APNIC serves. He also manages the South Asia region Liaison role while establishing partnerships with external organizations to encourage IPv6 deployment and help the community derive the maximum benefit from developments at APNIC.
Sunny has worked in a variety of roles at APNIC and elsewhere, including External Relations Manager, Policy Development Manager, Online Services Manager, Internet Resource Analyst, Technical Support Supervisor, and Systems Security Analyst.
Sunny represents APNIC at an economic and regional level and is constantly on the lookout for opportunities to collaborate with the Asia Pacific community.
---

Taiji Kimura
Researcher:
JPNIC
Taiji Kimura performs as a researcher in the Engineering Department and Internet Development Department at Japan Network Information Center (JPNIC). Taiji has been involved with the management of certification authority in JPNIC since 2002. He received a Master's degree from the Graduate School of Information Science at Nara Institute of Science and Technology (NAIST). His current focus is on routing security and registry's service.
---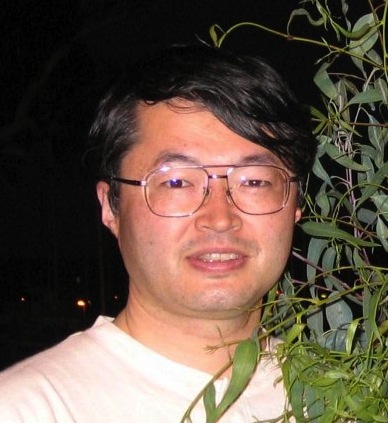 Tomohiro Fujisaki
Senior Research Engineer, Supervisor:
Nippon Telegraph and Telephone Corporation (NTT)
Tomohiro Fujisaki has been working for Nippon Telegraph and Telephone Corporation since 1990. He is now in the Network Technology Laboratories and studying Internet Architecture. He is looking after the implementation of IPv6 services at NTT. He is the Chair of the IPv6 deployment committee of Internet association in Japan, and co-chair of IPv4/IPv6 working groups and IPv6 promotion council in Japan. He is also an active member of the Address Supporting Organization Address Council from Asia Pacific region.
---

Tomoya Yoshida
Deputy General Manager of the Technology Department:
Internet Multifeed
Tomoya Yoshida worked at OCN, NTT Communications as an ISP backbone design engineer. He is now at Internet Multifeed since Aug 2011. Tomoya is an industry leader in the field of Internet backbone management, Internet resource management, and routing security.
He was in charge of Internet backbone operation and peering coordination at OCN. He launched the Internet Routing Registry (IRR) service at NTT in 1999 (currently merged to the Verio Routing Registry). He also focuses on development of the Internet, especially in the field of routing and IP address management in addition to his operational responsibilities.
Tomoya also has been the core member of the NOC team of the Interop Tokyo since year 2000. Also, he has contributed to the routing security area by serving as the nsp-security-jp moderator in Japan since 2004. He is the founder of IRS (Inter-domain Routing Security) Workshop, that was created for sharing inter-domain security-related information among ISPs.
---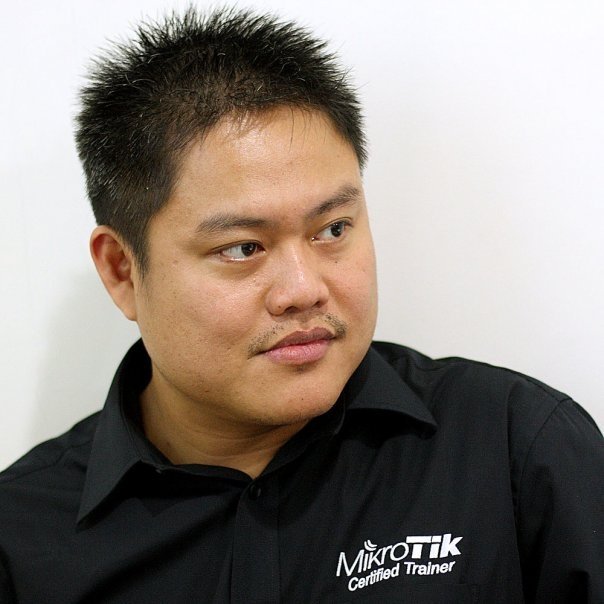 Valens Riyadi
Head of IDNIC, CEO of Citranet (ISP), and Certified Trainer of MikroTik.:
Valens Riyadi is CEO of Citranet wireless ISP in Indonesia, and an executive committee member of APJII (Indonesia ISP Association), which provide IP allocation, known as IDNIC. He is a certified MikroTik trainer since 2004. After the tsunami hit Aceh on 2004, he founded Airputih foundation, a NGO dedicated to providing connectivity in disaster areas.
---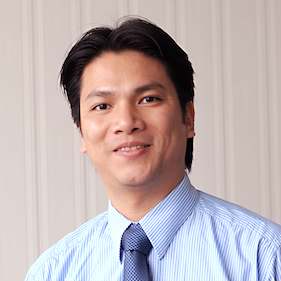 Vũ Thế Bình
CEO:
NetNam
Binh joined NetNam in 1996, one year before the official Internet opening in Viet Nam and NetNam became one of the first 4 ISPs. His jobs have related to Internet technologies, services and business since then. NetNam started introducing e-mail services in December 1994, while it was a spin-off division of Institute of Information Technology.
Previously being the CEO of NetNam in June 2010 after its IPO, he acted as Internet-related engineer, business manager and deputy director of the state-owned NetNam company.
Together with his team, he spent lots of effort to promote IPv6 in Viet Nam, and now NetNam is among the first IPv6 ready commercial company.
---

Yoshinobu Matsuzaki
Senior Engineer:
IIJ
Yoshinobu Matsuzaki is a Senior Engineer at Internet Initiative Japan Inc. (IIJ/AS2497), a pioneering commercial ISP in Japan. He has a decade of network operation experience with the IIJ backbone network team. His areas of expertise include network design, network operation, network security, and DNS. He has given numerous talks at JANOG, NANOG, RIPE, and APNIC meetings, as well as other workshops.
---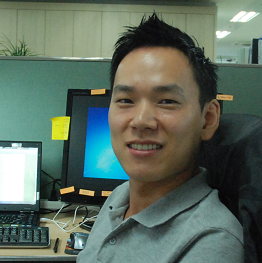 Youngsun La
KRNIC:
KISA
Youngsun La has a B.S. degree in Computer Engineering from Chonbuk National University, Korea. He started work in 2004 at the Korea Network Information Center (KRNIC) of Korea Internet and Security Agency (KISA). From 2004 to 2011, he was in a DNS monitoring and DNSSEC deployment role. Currently he is looking after IP address management, IP registration system administration, and APNIC affairs cooperation.

---