Participate at APNIC 34 Conference
All members of the Asia Pacific Internet community and beyond are invited to participate in sessions, workshops, and discussions held at APNIC 34, Phnom Penh.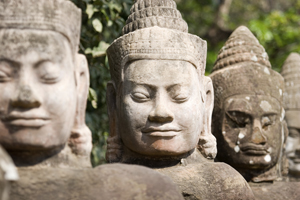 Register
Seats in workshops and tutorials are filling up fast! Don't leave your registration for the last minute, especially if you are travelling overseas.
Remote participation
If you can't attend APNIC 34 in person, there are several remote participation options:

Live video, audio, and transcription services for most sessions
Interactive chat during Policy SIG
Remote hubs (locations TBA)
Policy discussions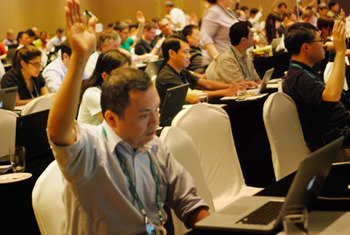 A central feature of each APNIC Conference is the Policy Special Interest Group (SIG), which is typically held over several sessions during the fourth day of the Conference. Read more about how to participate in Policy SIG sessions.
During these sessions, the community discusses any proposals related to Internet addressing policies that were received before the Conference, according to the APNIC Policy Development Process (PDP) timeline. Anyone may submit a proposal or give comment. If you are not present at the session, you can participate remotely!
Elections @APNIC 34
Elections are held at every APNIC Conference. At the standalone Conference, Number Resource Organization Number Council (NRO NC) Elections take place during the week.