On site at the APNIC 34 Conference
Whether it's your first or tenth APNIC Conference, here is a rough guide to what to expect on site in Phnom Penh.
Conference program

APNIC 34 is a standalone Conference. APNIC Conferences now feature even more hands-on training and tutorial sessions!
Member Services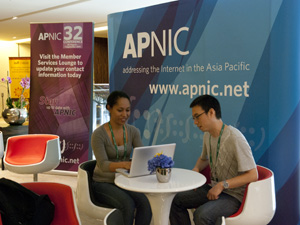 APNIC Conferences give current and prospective Members, as well as other community members, a chance to speak directly with APNIC Secretariat staff.
Visit the Member Services Lounge to ask the Member Services team any questions you may have. For confidential discussions about your Member account, you can also book a private consultation with an APNIC Hostmaster.
Social events
Every APNIC Conference has a social program to encourage networking, and give everyone a chance to relax after a busy day. Social events usually feature the culture of the Conference location with local food and entertainment. Check the Socials page for updated information on the APNIC 34 social program.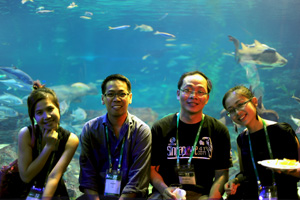 Newcomers Orientation (by invitation)
Opening reception
Women in ICT event
APNIC Social event
APNIC Closing Dinner