Newcomers
Welcome to APNIC 44! To get you started, here's some information that you might find useful.
If you have any questions or concerns before the conference, please contact us at conference@apnic.net.
Background on APNIC conferences
Twice a year the APNIC community comes together to learn about the new technologies shaping the Internet, share information, and meet with experts, colleagues and peers.
It's also where the community comes together to discusses the management of Internet number resources in the APNIC Policy Special Interest Group (SIG).
APNIC conferences comprise workshop and conference sessions:
The Workshops are full-day sessions with hands-on lab work on topics such as MPLS, network security and IPv6 routing with regional and international experts.
The conference consists of a variety of tutorials and sessions to help the community build and manage the Internet, for example, Bird of a Feather (BoF) meetings, Lightning Talks, and plenaries. There are also numerous opportunities to network with various social events throughout the conference, as well as the morning and afternoon tea and lunch sessions. Check out the program to plan your conference schedule.
Watch: Why attend an APNIC conference (video)
Read more: Past and upcoming APNIC conferences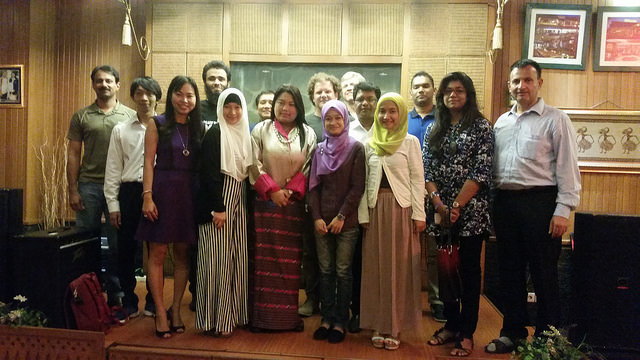 Conference Highlight: the Policy Special Interest Group (SIG)
The Policy SIG, held over three sessions, is an important forum for you to attend. It gives you the opportunity to comment on new policy proposals that may affect the way you manage Internet number resources and operational requirements. See what policies are currently under discussion.
Read more: APNIC Policy Development Process (PDP)
Have questions on APNIC PDP? Email policy@apnic.net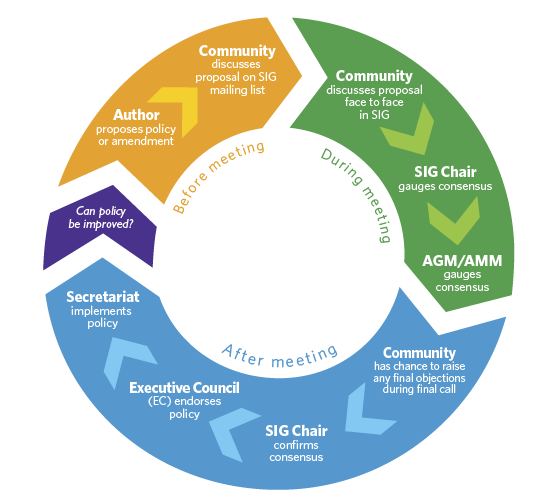 Newcomers' session
Join us at this invitation-only event on Tuesday, 12 September from 09:00-10:30 to find out more about APNIC conferences. Here you will learn about:
APNIC and the services we provide
How to get the most out of the conference
Take part in a Policy SIG mock-up and learn how to engage with the PDP
Network with other conference delegates
Meet industry experts
There will also be a chance to win a lucky door prize, so mark your calendars.
Need help?
APNIC staff are here to help if you have any questions or concerns. You can always contact us at conference@apnic.net.
During the conference, friendly APNIC staff will always be at the APNIC Members lounge to help you get the most from the conference. We will be wearing bright stickers on our registration badges so you can't miss us.
Connect before the conference
Connect with APNIC on Facebook, Twitter and LinkedIn, and subscribe to the APNIC Blog to receive information on the conference as it happens.