APNIC EC ELECTION - NOMINATIONS
All nominations are listed on this website after APNIC confirms the nominee is able and willing to serve on the APNIC EC. Nominations are now closed as of 12 Feb 2018 at 17:30 (UTC +10).

The final list of nominees are listed below in the order their nominations were received.
All nominations are made by the Member's Corporate Contacts, or by an authorized Member Contact with voting rights given by the Member's Corporate Contact. Members are welcome to nominate a representative from their own organization.
More information can be found below:
Kams Yeung
Nominee details
Title

Mr

Name

Kams Yeung

Position

Senior Network Architect

Organization

Akamai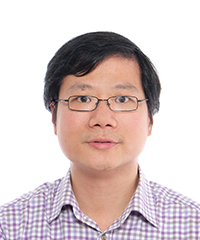 Biographical info
Kams Yeung is a Senior Network Architect at Akamai Technologies, the world's largest CDN. Kams has responsibilities primarily covering peering, routed interconnections and capacity planning. Kams is a 16-year veteran of the Internet industry and an international network engineering, operations and data center professional. He has served as an infrastructure team member during APRICOT-APAN 2011. Before Akamai, Kams was Product Manager at Equinix, and Senior Manager, IP Engineering at Pacnet.
He's a regular supporter of APRICOT, APNIC, APF, and other industry community gatherings.


Nominee Statement
I have been working in the Internet-related companies in Asia Pacific since 2001. This provides me an extensive regional exposure which enable me to understand the different Internet environment in Asia Pacific.
I have participated and contributed to the technical community and peering community in the Asia Pacific region in the past 10+ years. These include APRICOT, APNIC, APF, KPF, Peering Asia, APrIGF, ISOC HK, HKNOG, SGNOG, MyNOG, etc.
With the involvement in the Internet communities, I could understand the wants from the communities and I will continue to listen and help gather the inputs to APNIC to enhance the services to fit for the members' benefit.
Being one of the program committee of HKNOG and working group of Peering Asia, I have been actively promoting the collaboration and knowledge sharing to the local Internet communities.
I believe my strong technical networking background would contribute to a better policy for the Internet communities in Asia Pacific.
During my last 2 years as APNIC EC, I've more understanding of the APNIC as an organization and APNIC members' expectations.
I will strike for the best interest for all the stakeholders, to make a better Internet for everyone.
---
Nominated by
Organization

HKBN
Motivation for nomination
Kams is an experiential member in APNIC
---
Organization

UNIVISION LLC
Motivation for nomination
I wish success.
Rajesh Chharia
Nominee details
Title

Mr

Name

Rajesh Chharia

Position

President

Organization

ISPAI (Internet Service Providers Association of India)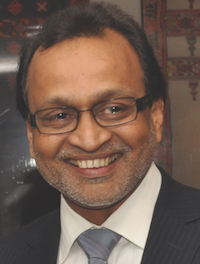 Biographical info
Besides currently serving as a member of Executive Council (EC) and Secretary General of APNIC, Rajesh Chharia also serves as the President of ISPAI (Internet Service Providers Association of India). ISPAI is the industry association of ISPs in India and leads the combined advocacy and policy reform efforts of nearly 700+ ISPs in India, representing their interests at various forums.
Rajesh also serves as a Director of the National Internet Exchange of India (NIXI) and has played a major role in its establishment. He has also played a key role in setting up the Indian Registry for Internet Names and Numbers (IRINN) and in the launch of the ?.bharat? IDN and other regional language domain names.
As an entrepreneur Rajesh founded CJ Online as an independent standalone ISP in (2000) and currently runs it successfully as the only Indian ISP that has operationalized a complete digital platform in Delhi NCR besides managing his other family businesses.
Rajesh has devoted the past decade of his working career to Internet governance issues and works closely with Government, International bodies like ICANN, APNIC, IGF and other stake holders in the areas of public policy, economic and regulatory reforms, with a special focus on access and diversity in developing nations. The important issues rose by Cyber Security and Privacy are currently his main areas of work and interest.
A frequent speaker at national and global ICT events, Rajesh holds a Master?s Degree in Commerce. He is family man in a joint family setup believing in taking every one along.
---
Nominated by
Organization

DELDSL Internet Private Limited
Motivation for nomination
I have known Rajesh Chharia for over a decade who has effectively unified small and large ISPs under one platform of ISPAI (Internet Service Providers Association of India) and in finding a voice for them in India.
Rajesh has made a large contribution in helping the growth of the Internet not only in India but in the entire South Asian region.
His dedication and understanding of the unique issues pertaining to the Internet Community in developing countries is invaluable. His missionary zeal to help resolve issues of Internet governance and regulatory challenges has resulted in many policy reforms in India.
With his vast experience and knowledge of Internet governance and policy throughout the world, Rajesh eminently deserves to be re-elected to continue serving the Internet community.
---
Organization

Siti Cable Network Ltd
Motivation for nomination
He is a nice fellow and handling critical position in NIXI and ISPAI.
We think he is suitable person for the said position.
Saurabh Sareen
Nominee details
Title

Mr

Name

Saurabh Sareen

Position

Managing Director

Organization

BG Unified Solutions P/L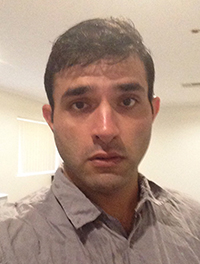 Biographical info
I am an experienced Lead Solution Consultant/Architect with 10 years skilled at working with large multinational, enterprise, SMB, financial service corporate and government clients to design complex IT services and solutions. A big picture strategist, I provide realistic solutions that work for both client and service provider.
I have a history of developing strong relationships with key stakeholders from all levels of an organisation, and building with them solutions to the benefit of all parties. Proficient at consultative sales, my aim is to work with clients, addressing their business challenges as a trusted technical adviser.
A clear strategic thinker with a real passion for excellence, I get great pleasure from exploring with clients their needs and expectations, then planning, designing, costing and explaining solutions and working with internal teams to ensure the delivery of a system that meets those client needs and expectations. I specialize in creating and managing end-to-end business focused solutions drawing on my deep knowledge and experience of the solution life cycle.
I am focused on helping to provide innovative solutions to meet clients? objectives, consolidating and building on my existing enterprise presales, architecture, design, configuration, deployment and project management skills.
Nominee Statement
Been running a multi homed ISP for more than 5 years and want to bring awareness of an effective hosted solutions to save $$$ and spend those $$$ on the core business.
---
Nominated by
Organization

BG Unified Solutions P/L
Roopinder Singh Perhar
Nominee details
Title

Mr

Name

Roopinder Singh Perhar

Position

President Strategy and Planning

Organization

Netplus Broadband Services Private Limited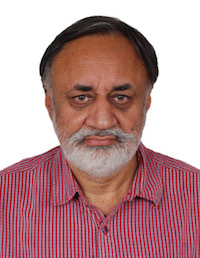 Biographical info
R S Perhar has served in various capacities in both corporate and government organizations addressing the Internet and telecommunications sectors, and is currently the President of Netplus Broadband Services Pvt Ltd, responsible for its Strategy and Planning. He is also an Executive Council member of the Internet Service Providers Association of India (ISPAI).
At Netplus, he has lead the company to deploy innovative technologies to build locally sustainable networks at low cost while providing an international-class Internet usage experience. ?Prior to this, he was COO of Tulip Telecom Ltd where he helped the company establish a MPLS VPN Network spanning 1,140 locations across India. He also set up data centres in Delhi, Mumbai and Bengaluru.
He was elected as member of the Executive Council of Internet Providers Association of India in 2005 and then Secretary of Internet Service Providers Association of India (ISPAI) in 2006, during which time he was responsible in building sustainable business models with supportive technology for small ISPs who could spread Internet access into rural areas.
He has also been a member of various government committees examining next generation networks and wireless radiation standards in India. He has in the last two years been involved at ICANN, RIRs and IGF to further the cause and concerns of the APNIC community.
In Feb 2016 he was elected to the Executive Council of APNIC. During his term In APNIC he has contributed his knowledge and experience in matters related to Strategy, Human Resources, Finance and Operations with a view to further improve the customer relations, financial planning, strategy, in house work and safety related issues.
---
Nominated by
Organization

Mark Software Systems Private Limited
Motivation for nomination
I have known Perhar for many years. He has always been known as the person to get work done. He has vast knowledge in fields of Human Resource Management, Operations, Finance and most importantly Strategic Vision and thought. Where ever he has worked he has created immense value for the organization and the community attached. I am quite sure that he will have contributed constructively and positively as EC member of APNIC. I strongly feel that he needs to be re-elected to the APNIC EC to continue doing a good job for benefit of our whole community.
Billy Mooho Cheon
Nominee details
Title

Mr

Name

Billy Mooho Cheon

Position

General Researcher

Organization

Korea Internet & Security Agency
Biographical info
Billy Mooho Cheon is a general researcher with Korea Internet & Security Agency (KISA).
He has 18 years of experiences with non-governmental and inter-governmental organizations in various international ICT affairs . In the early 2000s, He started his job carrier as a policy maker for the number address resources in APNIC community. From 2005 to 2007, with in-depth knowledge and rich experiences in the Internet addresses management, he had served for the community as a member of Executive Council of APNIC.
In 2008, as an advisor, he participated in Governmental Advisory Committee (GAC) of ICANN and presented the position of the Korean government and community on the naming resources as well as Internet governance issues. In 2009, he planned to host Freedom of Expression session in IGF (Internet governance Forum). In 2011, he attended Working Party on Information Security and Privacy (WPISP) of OECD and participated in developing global information security policies and guidelines.
From 2012 to 2014, he had worked with the Multi-lateral Development Banks such as the World Bank and the Inter-American Development Bank. He organized the Cyber Security and ICT workshops with MDBs in multiple countries. Since 2015, he has been actively engaging with Internet Governance issues serving as a MAG (Multistakeholder Advisory Group) member under the UN premise. Billy MH Cheon has served 4 years term as the Co-chair of the Cooperation SIG and wishs to continue to provide his service for the community with his experiences and expertise as EC member once again.
---
Nominated by
Organization

Vietnam Internet Network Information Center (VNNIC)
Motivation for nomination
I would like to nominate Mr Billy Mooho Cheon as a experience person who give good devotion for community.
Benyamin Naibaho
Nominee details
Title

Mr

Name

Benyamin Naibaho

Position

Head of Indonesia Network Infirmation Center (ID-NIC)

Organization

Asosiasi Penyelengara Jasa Internet Indonesia (APJII)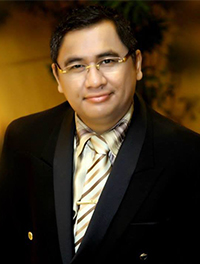 Biographical info
--- Head of Indonesia Network Infirmation Center (ID-NIC), 2015 - 2018
--- Head Division of inter-institutional Relations APJII (Indonesia ISP Association), 2012-2015
--- Head Treasurer of APJATEL (Telecommunication Network Provider Indonesia), 2015-2018
--- Chairman NIR Hostmaster and Technical Group APNIC 44 Taiwan
--- President Director of PT. Cyber Network Indonesia (ISP, NAP, Network and Data Center Provider), 2005 - now
--- Graduated from Electrical Engineering University of Indonesia (1989), Austronautical Engineering UCLA, USA (1994), Magister Management University of Indonesia (1996)
--- Spacecraft Engineer of Indonesia Palapa C1 and Papala C2 Satellite (1993-2001)
---
Nominated by
Organization

Asosiasi Penyelengara Jasa Internet Indonesia (APJII)
Motivation for nomination
We are nominating Benyamin Naibaho ID-NIC for the APNIC EC, because he is very knowledgeable in the area of Internet infrastructure. He is also very familiar with the Internet, Satellite, Fiber Optic, Data Center Industries in his 25-year service. He is very active and participate as a speaker in every APNIC Hostmaster and Technical Group Meeting. His regional responsibility in Level 1 in Indonesia and his active participation in regional network activities. His experience services in APNIC EC will certainly benefit the APNIC community as a whole. He understands the expertise, background knowledge and skills required for functioning as an effective representative of the APNIC community. He also possess the experience, maturity and knowledge to work towards building consensus within the community in APNIC
ASM Khayrul Akter Chowdhury
Nominee details
Title

Mr

Name

ASM Khayrul Akter Chowdhury

Position

IT Manager

Organization

Shahjalal University of Science and Technology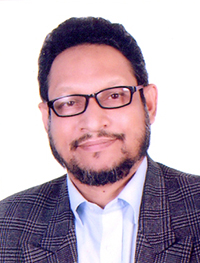 Biographical info
I am an IT Manager with over 27 years of practical, hands on experience in Network Operations. Highly motivated, diligent and effective network and security professional with a track record of building academic (University ) & industry customer driven organization. Background in highly available network design, process development, Data Center Operations, technical consulting, security analysis, vendor management and project management. Proficient in 24x7 Operations. Outcome focused, customer oriented professional with a proven track record. Developed and managed diverse teams.
I have held several positions in the past including positions in such as a system & network Engineer. I am currently involve in BNEA development (Bangladesh National Enterprise Architecture). Now I m working one of the pioneering Science & Technological university in Bangladesh. SUST (
www.sust.edu
)
Nominee Statement
With my extensive technical background lasting over 27 years, I believe that I can serve effectively as APNIC's EC member. Due to my extensive contacts in the ISP community and my involvement in other forums/communities, I can influence people. I am in a good position to help APNIC to achieve it's goal. As a member of EC, I would like to get involved in developing policies and procedures and influence the community members for the benefit of the Internet community. So, I am requesting to give me a chance to serve on the EC of APNIC.
---
Nominated by
Organization

Shahjalal University of Science and Technology