APNIC supports AP IPv6 workshops
APNIC is providing support for two upcoming IPv6 events in Bangkok and Singapore.
APNIC supports ITU workshop in Bangkok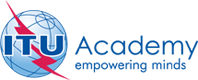 APNIC staff will attend and participate in this week's IPv6 workshop, held by the Thai Ministry of Information and Communication Technology (MICT) and the ITU Asia Pacific Centers of Excellence (ASP CoE), from 24 to 27 July.
As part of APNIC's ongoing collaboration the ITU ASP CoE, APNIC is lending its support by presenting the most current IPv6 content including transition techniques, security, and IPv6 for mobile network operations.
The workshop is for technical staff of Telecom Service Providers, policy makers, regulators, academics, and representatives from other related organizations. Learn more about the workshop.

APNIC supports iDA IPv6 Conference
APNIC also supports the IPv6 Conference and Workshops, held by the Singapore Infocomm Development Authority (iDA), from 31 July to 2 August. This event focuses on potential applications and innovation using IPv6, such as cloud computing and sensor networks.
APNIC Chief Scientist Geoff Huston will provide a keynote speech, and Services and Operations Director Sanjaya will moderate a panel discussion at the end of the first day, to encourage interaction among featured speakers and participants.