AfriNIC transition moves to phase 2
AfriNIC move to another step of its transition process and starts operating as a full Regional Internet Registry (RIR) for Africa.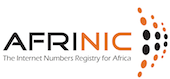 AfriNIC move to another step of its transition process and starts operating as a full Regional Internet Registry (RIR) for Africa
With effect from February 22nd 2005, AfriNIC moved a step ahead in its transition process. We have effectively started the second phase of the transition. This implies that AfriNIC is now operating as a full RIR with a second opinion from other RIRs (Regional Internet Registries). This phase is the last one before final accreditation by ICANN, which is expected in April. To accomplish this, AfriNIC got very strong support from the NRO (the Number Resource Organization), which is the coalition of the existing RIRs.
All the African LIRs (Local Internet Registries) have been transferred to AfriNIC with all existing allocated resources. No renumbering will be needed from them. Consequently, all new resources or additional resource requests must be now sent directly to hostmaster@afrinic.net for evaluation by the AfriNIC IP Analyst team. A WHOIS server is also online and all public information about registration in the AfriNIC service region is now provided by whois.afrinic.net.
This is an important step in our process to become the fifth regional registry for Internet Numbers. This is also the ultimate step for the African Internet community to design its own policies for Internet Number management in accordance with global policy. For that purpose, AfriNIC will have its second public policy meeting on 26 and 27 April 2004 in Maputo.
For any questions regarding this process, please contact us at: transition@afrinic.net
AfriNIC: AfriNIC is the emerging RIR that aims to manage IP resources in Africa and the Indian Ocean regions. AfriNIC is a not-for-profit and non-governmental membership based organisation set up by African network operators and incorporated in Mauritius. For its set-up process, AfriNIC received financial support from the South African, Mauritian and Egyptian Governments. Prior to AfriNIC's set up, Africa was served by three different RIRs (APNIC - for Indian Ocean countries, RIPE NCC - for African countries located above the equator and ARIN - for African countries located below the equator).
NRO: Formed by the Regional Internet Registries to formalise their co-operative efforts, the NRO exists to protect the unallocated Number Resource pool, to promote and protect the bottom-up policy development process, and to act as a focal point for Internet community input into the RIR system.