MEMBER SERVICES
Need help with managing your IP resources or APNIC account?
The services team will have a virtual lounge for meeting with Members. Please join and say hi!
Visit the APNIC Lounge to speak one-on-one with us for all your queries on APNIC services including:
Membership or resource applications
Resource transfers
MyAPNIC access
IPv6
Reverse DNS
ROA (RPKI)
Whois updates
Voting
Fellowships
Training
APNIC account details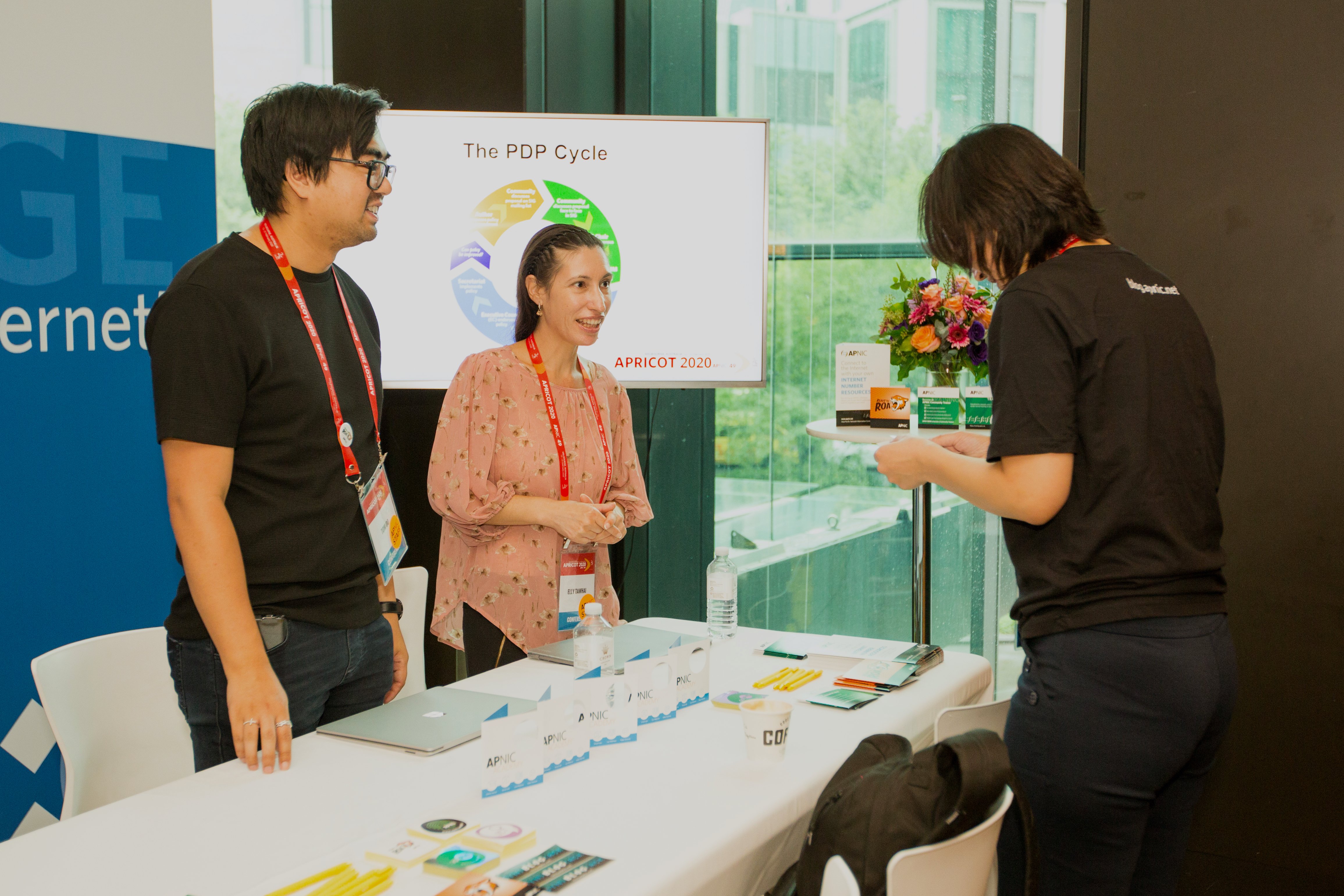 Drop by and automatically enter our Services lucky draw for a chance to win some great prizes!
Our Hostmaster team will also be available for private consultations. Please use the link below to register:
Get the latest updates on APNIC's new products and services
Join us for APNIC Products and Services session to find out more about existing and upcoming products and services.
APNIC Products & Services
Track 2
Tue, 8 Sep 2020
14:45 to 15:45 (UTC +08:00) 1 hour