NRO NUMBER COUNCIL (NC) ELECTIONS 2020 - NOMINATIONS
Nominees

All nominations are listed on this website after APNIC confirms the nominee is able and willing to serve on the NRO NC.
Who can make a nomination?
Anybody may nominate any person as a candidate.
Who can be nominated?
Any individual residing within the Asia Pacific region may be nominated, with the exception of staff members of any Regional Internet Registry (RIR). Self nominations are permitted. The successful nominee will be elected to serve on the NRO NC/ASO AC for 2 years from 1 January 2021 to 31 December 2022
Jeffery Garae
Nominee details
Title

Dr

Name

Jeffery Garae

Position

Cyber Security Advisor

Organization

CERT Vanuatu, Office of the Government Chief Officer (OGCIO), Prime Ministers Office, The Government

Economy of residence

VANUATU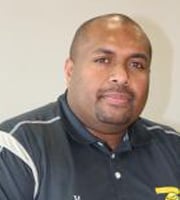 Biographical info
Education/qualifications

Doctor of Philosophy (PhD): Computer Science - Cyber Security
Masters of Cyber Security (MCS)
Post Graduate Diploma (PGDip) - Computer Science
Bachelor of Science (BSc) - Computer Science & Information System
Experience and involvement in APNIC activities

Currently Representing Vanuatu for Cyber Security Matters, Issues, and ICT matters which involves Telecommunications, IPs and Networks. Much of my collaboration involves Research and Development and technical assistance to Vanuatu and the region. I have been a presenter in APNIC workshops and Conferences and work or collaborate with APNIC on Cyber Security and Network Training. I was also nominated to be part of community trainers and awaiting response from APNIC.

Nominee statement
I believe my inclusion into the NRO Number Council will provide a voice for the Pacific region, especially the Island States. With the rapid growth in technologies, fast internet access, increase in accessibility, Artificial Intelligence capability, and now "Interoperability" in services, the need to openly collaborate and contribute to a stable and secure Internet is paramount.
The Asia and Pacific region caries a lot of IPs and faces alot of challenges and cyber-threats which is always a concerning matter required to be addressed at a higher level. I believe, my inclusion into the NRO Number council will be very crucial with the experience and existing stakeholders that I can represent in the region.
Finally, my time and commitment to the NRO Number Council represent not only myself, or my Country but the entire region especially the Pacific island States/nations. I hope to collaborate more on ensuring an open, secure Internet, as I value what NRO Number Council and what it stands for.
Thank you very much.
---
Nominated by
Name

Paul Asitewa

Position

Deputy Director Technical

Organization

SIG ICT Services
Reason for nomination
Academic and Experience with in the Pacific Region in terms of Cyber Security. His knowledge and skills are very important in this regard and he has a lot to offer to the Pacific Community.
---
Nicole Chan
Nominee details
Title

Miss

Name

Nicole Chan

Position

Advisor

Organization

Taiwan Network Information Center

Economy of residence

TAIWAN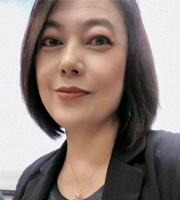 Biographical info
Education/qualifications




Master of Business Administration for Executives, National Chengchi University, Taipei, Taiwan
Master of Laws ?LL.M.?in Intellectual Property, University of LONDON, London, UK
LL.B, National Taiwan University, Taipei, Taiwan

Experience and involvement in APNIC activities

I am an attorney at law and Industrial Consultant, Vice Chairperson of Digital Transformation Association, Board Director of Industrial Technology Research Institute, Advisor of TWNIC and Board Member of DotAsia as well as many distinguished positions in the areas of cyberlaw and technology.

I have also been serving a frequent panellist and moderator for conferences and meetings around the world. I was invited by Cooperation SIG of APNIC to serve a panellist for the topic "Internet Jurisdiction: Emerging Issues and Way Forward" at APNIC 48 and Topic "Cyber Norm Evolution" at APNIC 49. I was exploring a variety of topics and issues from the perspective of law to further understand what we have experienced both from technology and cyberlaw.

Previous roles have included Chairperson of National Communications Commission of Taiwan, Director of Nankang Software Incubator, Director General of Science & Technology Law Institute (STLI), Institute for Information Industry (III). All of those mentioned above involve deeply with the areas of my expertise including Intellectual Property Law, Telecommunication Regulations and Policy, Internet Jurisdiction and Policy, Internet Governance, Cybersecurity Governance, and ICT.


I have been dedicating to the convergence of Information communication regulations in digital convergence and transformation in Taiwan. With the speedy advancement of the digital informational technology and wide use of the Internet, digital convergence trend has made various industrial regulations move on to regulatory convergence. Internet service provider and various users will face many challenge issues from the industrial and regulatory convergence. I have been the main promoter to contribute my comprehensive knowledge on law, policy, telecommunication, and the Internet in Taiwan both to public and private sectors at the turning point.

ICANN is the international organization governed by the stakeholders from the world with the model of Multi-stakeholders to seek and support broad, informed participation reflecting the functional, geographic, and cultural diversity of the Internet at all levels of policy development and decision-making to ensure that the bottom-up, multi-stakeholder policy development process is used to ascertain the global public interest and that those processes are accountable and transparent that is the core value of the ICANN becoming my very motif to support myself submitting the application for the seat on the Number Resource Organization Number Council (NRO NC) from the APNIC region.
Nominee statement
During my past years working experiences and the participation of the affairs of Internet Society and Society, I believe that I can contribute more to the related issues and support the operation and communication within our Community and Society.
---
Nominated by
Name

Kenny Huang

Position

Chairman and CEO

Organization

Taiwan Network Information Center
Reason for nomination
Ms. Chan is Vice Chairperson of Digital Transformation Association and Board Director of DotAsia, and also takes many distinguished positions in the areas of law, Internet and technology. Ms. Chan's areas of expertise include international cyberlaw and jurisdiction, internet governance, cybersecurity, and intellectual property law, making her an excellent candidate to offer academic knowledge to the Internet Protocol (IP) numbers Community of Asia Pacific. Especially, she has been dedicating to the promotion of law-making on Digital Convergence Regulations in Taiwan so that she has consolidated her highest level of understanding on the Internet-based industries.
When she took the position of Chairperson of National Communications Commission, NCC Taiwan, Ms. Chan was responsible for planning the 5G and IoT regulatory development of Taiwan, coordinating the National high level of Security Strategic Project, and also co-working with TWNIC for promoting and implementing the Internet Governance and multi-stakeholders model within Taiwan and connect to the APNIC, ICANN, and other Internet International Organizations.
---